Dear Friends:
O Lord, God of my salvation,

   when, at night, I cry out in your presence,

 let my prayer come before you;

   incline your ear to my cry.

 For my soul is full of troubles,

   and my life draws near to Sheol.

                 Psalm 88:1-3
I stop and look back down the street that I just rode up on my weekly bicycle hill climb. The gray asphalt ribbon stretches out across the valley into the foothills of the San Bernardino Mountains some thirty miles away.
The major streets and roads of our region are laid out long and straight this way because of Colonel Henry Washington. He was a U.S. Army engineer who made a survey in 1852 setting a baseline for all property lines and right-of-ways in Southern California to this day.
Our valley is a semi-arid transition zone between the coastal plain and the interior deserts. It can be hot here even in November when Colonel Washington came through. His surveyors found it difficult to obtain true fixes on triangulation landmarks because of the shimmering heat waves.
Colonel Washington's solution was to send part of his team up the steep slopes of 10,630 foot Mount San Bernardino, northeast of the valley. They built huge bonfires on the summit. The surveyors below would go to the landmarks and fix on the summit. Darkness was required for accurate readings.
Waiting for darkness to obtain clarity sounds like an oxymoron doesn't it? But there are some things that can only be seen clearly at night. Desert travelers have navigated by the stars since the beginning of time.
Night vision can also offer a way through issues of mind and heart that cannot be found in the bright feverishness of the day. For instance, God's promises to Abraham came in night vision (Gen 15:5,12,17).
Nicodemus famously came to talk with Jesus by night (John 3:2). The common belief is that Nicodemus was hoping to escape the notice and criticism of his peers on the Sanhedrin. Those to whom prayer is a way of life know that long night conversations with Jesus can sort through questions and problems like no other time.  Sometimes it's more of a wrestling match than a conversation.
The Psalmist Asaph wrote a powerful description in Psalm 77 of the type of prayer that amounts to "night-wrestling"  with the Lord —
  I cry aloud to God,

   aloud to God, that he may hear me.

  In the day of my trouble I seek the Lord;

   in the night my hand is stretched out without wearying;

   my soul refuses to be comforted.

   I think of God, and I moan;

  I meditate, and my spirit faints.

          Selah

.

 You keep my eyelids from closing;

   I am so troubled that I cannot speak.

 I consider the days of old,

   and remember the years of long ago.

 I commune with my heart in the night;

   I meditate and search my spirit:

 'Will the Lord spurn for ever,

   and never again be favourable?

 Has his steadfast love ceased for ever?

   Are his promises at an end for all time?

 Has God forgotten to be gracious?

   Has he in anger shut up his compassion?'

          Selah

.

 And I say, 'It is my grief

   that the right hand of the Most High has changed.'

 I will call to mind the deeds of the Lord;

   I will remember your wonders of old.

 I will meditate on all your work,

   and muse on your mighty deeds.

 Your way, O God, is holy.

   What god is so great as our God?

 You are the God who works wonders;

   you have displayed your might among the peoples.

 With your strong arm you redeemed your people,

   the descendants of Jacob and Joseph.

          Selah

               . . .

 Your way was through the sea,

   your path, through the mighty waters;

   yet your footprints were unseen.

 You led your people like a flock

   by the hand of Moses and Aaron.

(Psalm 77:1-15, 19-20)
There is no account of night wrestling as descriptive as Jacob's encounter with the Lord at the river Jabbok recorded in Genesis 32.
Jacob had anxiously prayed and put together his greatest plan before his dangerous reunion with his brother Esau. He divided his forces and flocks to hedge against losing everything. He arranged a substantial gift to try to appease Esau. He placed his family "and everything he had" in a more secure place across the river. Finally, he settled down alone to wait out the night by himself on the banks of the river Jabbok.
He was alone because Jacob really did not trust anyone else in a time of crisis. He lived in the conviction of his own strength and wits.
Jacob had prayed, "Deliver me, please, from the hand of my brother, from the hand of Esau, for I am afraid of him; he may come and kill us all, the mothers with the children" (Gen 32:11). Now the Lord came to Jacob in answer as a wrestler, not as a comforter.
Jacob thought he had made it thus far in life by outworking and outthinking the next guy. Even when God had promised Jacob great blessings of providence for him and his descendants, Jacob still tried to leverage his allegiance to God to obtain specific things that he wanted God to do for him (Gen 28:10-22). Even his name meaning "supplanter" indicated that he was an opportunist and trickster (Gen 25:26).
Facing an uncertain homecoming with a complicated strategy, Jacob was confronted in the darkness by a man with a strength and a cleverness that seemingly matched his own. Quickly, it became clear that the careful planning and the clever tactics meant nothing because Jacob was fighting for his life in hand-to-hand combat.
It was a wrestling match without rules or referee. A leg-locking, muscle-straining, choke-holding, sweat-in-the eyes, groin-kicking, hair-pulling, knock-down, drag-out brawl. Imagine bodies slammed down on rocky ground, with eyes, nostrils and lips coated with an awful mixture of mucus, sweat, saliva, blood and the fine grit of the stream bank.
Jacob's opponent was relentless and skilled. He would not give up. Every trick and technique that Jacob had learned from a hard life spent with hard men, yielded him no advantage. His strength and cleverness were not enough. Any thought that Jacob had of winning, was replaced with a desperate need to survive.
The light of the approaching day found the men in a clinch. Jacob had almost made it through the night on his own resources and had his opponent pinned.
Jacob tightened his hold to squeeze out his victory, but in a maneuver he never saw coming, the man struck his hip with great force and the ball and socket of his hip joint gave way with searing pain. I think that Jacob realized in that moment that the Lord was only matching his strength to Jacob's. The truth was that Jacob never stood a chance in that fight.
"Let me go, for the day is breaking," the man said. The explanations of the day are never equal to the lessons of the night.
Jacob knew that he needed something from this mysterious man who had taken him to his limits and broken him. "I will not let you go unless you bless me."
He would not tell Jacob his name, but with an authority that left no doubt who he was, the man gave Jacob a new name, Israel, for you have striven with God and with humans and have prevailed."
Jacob entered the day with a limp and a new name. He didn't think of himself as having won. The ache in his bones and the relief in his heart told him otherwise.
Jacob thought of himself as "saved." He called the place where they fought Peniel — the face of God, because "I have seen God face to face and yet my life is preserved."
What did Jacob learn in that night-wrestling? Can brokenness be a blessing? I walked with a painful limp for years and it reminded me that my strength is not enough. That is the message of the cross.
What power is there in a new identity?  How do you think and feel when you know that you are accepted, that you no longer have to live on your own wits and strength, fooling whoever you can to get by? That is the power of the resurrection.
Such lessons are learned with clarity in the night. There is no distortion or fuzzy focus. There is only the reality that there is a God and we are to worship him, not supplant him.
Jacob didn't have any time then to reflect on those lessons. He looked up to see Esau coming shortly after the fight ended. The long-estranged brothers wept, embraced and reconciled (Gen 33:1-11).
Jacob may have let go of the wrestling God as requested, but God did not let go of Jacob. His touch had transformed the heart of the hard-driving rancher even as it broke him in the fight over who would rule in his life.
This became obvious in the tender moment after Esau invited him to move on with him to complete the journey to the home of their father Isaac. This was a time of triumph for the exiled son who had left in shame, but returned wealthy and powerful. But Jacob's priorities had changed overnight. He no longer had to be first in everything. He told Esau —
My lord knows that the children are frail and that the flocks and herds, which are nursing, are a care to me; and if they are overdriven for one day, all the flocks will die. Let my lord pass on ahead of his servant, and I will lead on slowly, according to the pace of the cattle that are before me and according to the pace of the children, until I come to my lord in Seir (Gen 33:12-14).
This softened spirit and compassion for the vulnerable mark a new phase in the life of Jacob. It lasted. We can see it in his counsel to his sons, his attitude toward Leah, his heartbreak over the loss of Joseph, and his care for Benjamin. It would not have happened without the night-wrestling between Jacob and the Lord.
I have night-wrestled with the Lord many times. It happens when I think that I am strong, when my plans are clever, and my judgments are unyielding. That's when the Lord has to challenge me, fight with me, and even break me for his purpose.
It is a blessing that the Lord will continue to engage with me like that — to give me his tough and holy love. Afterwards, my perspective is always realigned in his direction and the lines are drawn in straight and legible ways.
Darkness does not hide us from the Lord's sight, but it can help us see him better. That's a lesson learned in prayer throughout the ages and sung by David in some of his darkest times in the wilderness —

My soul is satisfied as with a rich feast,

    and my mouth praises you with joyful lips

    when I think of you on my bed,

    and meditate on you in the watches of the night;

    for you have been my help,

    and in the shadow of your wings I sing for joy.

   My soul clings to you;

   your right hand upholds me.

                 (Psalm 63:5-8)
"O taste and see that the Lord is good. Happy are those who take refuge in him (Ps 34:8).
Under the mercy of Christ,
Kent
————————–
Please note that the content and viewpoints of Mr. Hansen are his own and are not necessarily those of the C.S. Lewis Foundation. We have not edited his writing in any substantial way and have permission from him to post his content.
————————–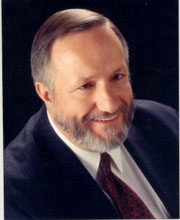 Kent Hansen is a Christian attorney, author and speaker. He practices corporate law and is the managing attorney of the firm of Clayson, Mann, Yaeger & Hansen in Corona, California. Kent also serves as the general counsel of Loma Linda University and Medical Center in Loma Linda, California.
Finding God's grace revealed in the ordinary experiences of life, spiritual renewal in Christ and prayer are Kent's passions. He has written two books, Grace at 30,000 Feet and Other Unexpected Places published by Review & Herald in 2002 and Cleansing Fire, Healing Streams: Experiencing God's Love Through Prayer, published by Pacific Press in spring 2007. Many of his stories and essays about God's encompassing love have been published in magazines and journals. Kent is often found on the hiking trails of the southern California mountains, following major league baseball, playing the piano or writing his weekly email devotional, "A Word of Grace for Your Monday" that is read by men and women from Alaska to Zimbabwe.