Dear Friends,
The heart of this week's message began as a devotional I gave for the financial team of Loma Linda University Health last week.
. . .
My brother Terry asked my son Andrew and me what memory of Patty we treasure most. Andrew thought about it a while. Then he said, "It was the little things. Mom showed her love in taking care of all the little things so well."
He was referring of course to the many things that a mother consistently and persistently does to bless her child with security and well-being. Patty did those things in a simple, quiet way that left Andrew with the assurance that he was loved.
His thoughtful answer put me in mind of a little thing that Patty did that transformed a life.
In my first year of law school, Patty took her new master's degree in speech pathology into service at a state hospital for the developmentally disabled. It was difficult and challenging work.
Families, courts and agencies found the hospital a convenient place to park inconvenient people. The place was more warehouse than hospital.
During Patty's first weeks working there, she'd return home soaked in drool and runny noses, shedding her clothes at the door like a factory worker before showering. She chafed at the bureaucracy, but warmed to the love and laughter of residents and staff that made their cheerful best of the circumstances. They taught Patty and me unforgettable lessons in grace.
One of her children was Tava who was denied speech and motor control by cerebral palsy. She was adjudged by the psychologist who tested her at age three to be severely and hopelessly "retarded" (his word) after testing. The test required speech and Tava couldn't speak, but "Hey, the test is the test."  After all, what does it mean to be "institutionalized?"
Tava was eleven years old on the day Patty spotted the possibility in her. Tava's days up to that point were a routine of hygiene, dressing, propping -up, spoon-feeding, washing-off, wiping-down, adjusting the props, repeating as necessary before she was undressed and put back to bed.
On this particular day, Patty passed through the room where Tava sat still under the passive stewardship of a television. She was watching a situation comedy and Patty noticed with interest that Tava smiled and laughed at the appropriate times. "She understands and can communicate," Patty thought with excitement.
Patty enlisted help of a technician to rig a "communication board" for Tava. This is a device with pictures and symbols that allows a communicatively disabled person to ask questions and respond by means of a pointer. Patty modified the board with an electronic switch that could be placed behind Tava's head.
By pressing her head on the switch, Tava could move the pointer to the picture of what she wanted to say. Within a matter of days, Tava revealed herself to be remarkably intelligent–a quick study with a good sense of humor.
With the gift of words she gained her personhood. It all started with a little thing — Patty's observation of her laughter.
Jesus paid close attention to the little things. It's one of the reasons I love him so.
A woman tried for no avail for twelve years to find a cure for an ailment that drained her physical energy and her spirit. The medical establishment was no help to her. She was shunned by others who blamed and stigmatized her.
In anonymous desperation she crouched in a crowd and touched just the hem of Jesus' robe as he passed by. It was just a little touch by a woman weakened by blood loss and buffeted by the crowd, but her need was so great that Jesus noticed the power surge it evoked from his Spirit.
The touch healed her, but Jesus called for her. When she came trembling to him, he blessed her and sent her on her way; whole and healthy (Mark 5:24-34).
Jesus walked into the bedroom of a dead twelve year old and raised her to life. That's a big thing, but the little thing came afterwards when he told her Mom to give the girl something to eat. If our Creator, Lord and Savior cares about the nutritional needs of a twelve year old, surely he cares about the hunger in your soul (Mark 5:35-43).
Jesus heard a blind beggar yelling to him over a crowd telling the man to "shut up." Jesus stopped and stood still for the man who had no chance for reaching him otherwise.
For those who feel distanced from Jesus, who have fallen behind, lost their vision and stymied by hostile people interposed between them and their Lord, Jesus' little action of standing still until the man could get to him offers real hope (Luke 18:35-43). Jesus wants us with him. He will stand still for you.
A little man despised in his community wanted to see Jesus. There is more than one way to lose your vision and for Zacchaeus, he couldn't get through the crowd that hated him.
Zacchaeus climbed a tree to see Jesus, but that's where Jesus looked up and saw him. "Come on down," Jesus told Zacchaeus, "because I am going to your house to stay. I don't care what others say about you. We are going to have lunch together" (Luke 19:1-10, my paraphrase).
Looking with kindness at someone who everyone else has written off and shut out can restore their humanity. Going to lunch with them signifies acceptance. These may be little things, but they can mean everything to the person on the other end of the look and the invitation.
"We can do no great things, only small things with great love" is a quote falsely attributed to Mother Teresa, but it is wonderful nonetheless. Little things make up our lives for the most part. When these little things are done with great love they are the fiber and strength of relationships, families, workplaces, and communities.
Jesus said, "I came that they may have life and have it abundantly" (John 10:10). That means he came to do and bless the little things that season life with grace.
Jesus cares. In this awful summer of my grief, it is grace shown in the little gestures of friends and the little routines of remembered love where I've begun to heal and recalibrate to living.
It may be that nothing is going your way right now or hasn't for a long time. You may be looking for some big deal or grand happening to pull you out of the doldrums. I suggest that perhaps you start with looking around you at the little things where Jesus is whispering, not shouting, but whispering I haven't forgotten you.
There is real wisdom in the Lord's advice given through the prophet Zechariah – "Do not despise the day of small beginnings, for the Lord rejoices to see the work begin" (Zech 4:10, NLT). May the Lord bless you in the little things.
"O taste and see that the Lord is good. Happy are those who take refuge in him" (Ps 34:8).
Under the mercy of Christ,
Kent
Please note that the content and viewpoints of Mr. Hansen are his own and are not necessarily those of the C.S. Lewis Foundation. We have not edited his writing in any substantial way and have permission from him to post his content.
————————–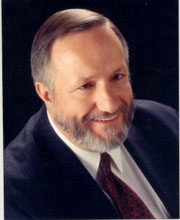 Kent Hansen is a Christian attorney, author and speaker. He practices corporate law and is the managing attorney of the firm of Clayson, Mann, Yaeger & Hansen in Corona, California. Kent also serves as the general counsel of Loma Linda University and Medical Center in Loma Linda, California.
Finding God's grace revealed in the ordinary experiences of life, spiritual renewal in Christ and prayer are Kent's passions. He has written two books, Grace at 30,000 Feet and Other Unexpected Places published by Review & Herald in 2002 and Cleansing Fire, Healing Streams: Experiencing God's Love Through Prayer, published by Pacific Press in spring 2007. Many of his stories and essays about God's encompassing love have been published in magazines and journals. Kent is often found on the hiking trails of the southern California mountains, following major league baseball, playing the piano or writing his weekly email devotional, "A Word of Grace for Your Monday" that is read by men and women from Alask