Dear Friends:
Someone in the crowd said to him, "Teacher, tell my brother to divide the family inheritance with me." But he said to him, "Friend. who set me to be a judge or arbitrator over you? And he said to them, "Take care! Be on your guard against all kinds of greed; for one's life does not consist in the abundance of possessions" (Luke 12:13-15).
There is a risk with prayer that Jesus isn't going to care about what we care about or what we think we must have.
I am not talking here about the old idea that there are some things too small to bother the Lord about. That's simply not true. Scripture tells us plainly to "Cast all your cares on him, for he cares about you" (1 Pet 5:7).
It wouldn't have mattered if the inheritance at stake was worth five billion dollars or five. Jesus is looking to change hearts, not fortunes.
This man's heart was all tangled up in his obsession about getting the one-third inheritance that was supposed to be his under the law (Deut 21:17). He blurts out his self-absorbed demand that Jesus order his brother to do the right thing in the middle of a teaching session on the Holy Spirit. This illustrates Jesus' point made in the same chapter that "Where your treasure is, there your heart will be also" (Luke 12:34).
Jesus replies, "Friend, it's not my job to give you what you want."
Shocking isn't it? Doesn't Jesus' job description cover everything we could ask or think and more? We are rather fond of epigrams like "Jesus is the answer." If Jesus declines to be the answer we seek, what are we going to do?
Even more disturbing to our "gentle, compassionate Savior" sensibility, the man is telling Jesus the burden of his heart, but Jesus doesn't relieve the tension the man is feeling. He adds to it. "Take care," he warns. "Be on your guard against all kinds of greed." Then he delivers a body blow, "Your life does not consist in the abundance of possessions." In other words, "What you are concerned about doesn't matter, but if you keep going down that path, selfishness will consume you."
There are echoes in this exchange of God having had "no regard" for Cain and his offering, telling him "sin is lurking at the door; its desire is for you, but you must master it" (Gen 4:4-7). This is the first use of the word "sin" in Scripture which means we should pay attention to the concept introduced with the reference.
God's point is that if we insist on having what we want, instead of doing what God wants then we are left to flail away in our own strength and effort. Pursuing what we want on our own will inevitably tempt us to eliminate whoever stands in our way.
There's a reason rage is called "blind." It doesn't see anything else but what we want. Cain killed his brother in a jealous rage to get what he wanted. The Apostle James traces every human conflict and dispute to the craving to have what we want when we want it. "You want something and do not have it; so you commit murder" (Js 4:2).
It's important to remember that what Cain wanted was divine approval for Cain's style of worship. Cain's worship really didn't cost him a thing because his garden was seasonal and would produce more fruit. Abel's worship cost him the best of the life God had given him returned in gratitude. Cain wanted the blue ribbon for "best of show."  Abel was willing to part with the best of life in reverent thanks to its Creator. Cain insisted, but Abel yielded.
Why is it important to remember this? Because the real enemy of grace is not the evil. "Where sin increased, grace abounded all the more" (Rom 5:20).
The real enemy of grace is the human "good" that makes its own judgment of what is true and right, and will not yield to God (Js 2:8-13). How many lives, reputations, and souls have been destroyed in the verdicts of such judgments?
Mastering sin always and only consists of yielding to God's control and obeying God's directions. The tragedy of Cain's sin was that he insisted on his rightness at the cost of the life of his brother and an intimate relationship with the Lord (Gen 4:8, 13-14).
We whine, "Fair is fair. We only want what's right," in defense of our self-righteousness, when we should be praying "Dear God, do with me what ever you want."
Jesus knows the ravages caused by a pride that insists on its equality with God. He had seen Lucifer's insistence that he be exalted above God and the devastation of the resulting rebellion (Isa 14:3-5, 12-15; Ez 28:1-19). It's his mission to end the violence of that rebellion with love and life (Jn 3:16)
Addressing him gently as "Friend," Jesus attempts to turn the inheritance-obsessed man back to the love that "does not insist on its own way" (1 Cor 13:5). To force the man's brother to do anything, even the "right" thing, would  be a denial of that love.
Jesus also gives him a warning that he is risking his own life. "Watch out, be careful, because once your life is measured by your possessions, you will never have enough of them." He who dies with the most toys, doesn't really win, he just leaves a bigger bill for storage.
This brings us back to prayer. We come to the Lord with hearts that are hot with pride and self-righteousness. We are brimming with resentment and outrage at injustices that we have suffered. We demand that Jesus set "them" straight and make it right for us.
The deafening silence that follows makes us question the fairness of God, if he is even there that is. But we should receive that silence as God's answer of truth. He is not to be found in what we are seeking and we need to leave our pursuit and turn back to him.
If we are seeking our life or vindication from another human being, we have lost our way. If our validation comes from what we acquire and possess, then we have lost our souls. If we seek God as no more than the referee of our disputes or the enforcer of our property rights, we are doomed to disappointment in this life and in eternity. We can and will do a lot of damage to ourselves and others on the way to finding out all of this.
Jesus wants us and he couldn't care less about our stuff. He even designed the doorway to heaven in the shape of a narrow cross so that only those who are willing to leave their luggage behind can get in.
That's why the prayer that leads us to God's salvation and solace is an offering, not a demand. If you have been struggling in prayer to find peace and satisfaction, look no further than this truth.
For God alone my soul waits in silence;

   from him comes my salvation.

He alone is my rock and my salvation,

   my fortress; I shall never be shaken.

(Ps 62:1-2)
Under the mercy of Christ,
Kent
————————–
Please note that the content and viewpoints of Mr. Hansen are his own and are not necessarily those of the C.S. Lewis Foundation. We have not edited his writing in any substantial way and have permission from him to post his content.
————————–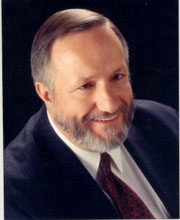 Kent Hansen is a Christian attorney, author and speaker. He practices corporate law and is the managing attorney of the firm of Clayson, Mann, Yaeger & Hansen in Corona, California. Kent also serves as the general counsel of Loma Linda University and Medical Center in Loma Linda, California.
Finding God's grace revealed in the ordinary experiences of life, spiritual renewal in Christ and prayer are Kent's passions. He has written two books, Grace at 30,000 Feet and Other Unexpected Places published by Review & Herald in 2002 and Cleansing Fire, Healing Streams: Experiencing God's Love Through Prayer, published by Pacific Press in spring 2007. Many of his stories and essays about God's encompassing love have been published in magazines and journals. Kent is often found on the hiking trails of the southern California mountains, following major league baseball, playing the piano or writing his weekly email devotional, "A Word of Grace for Your Monday" that is read by men and women from Alaska to Zimbabwe.