Here is a thought about Jesus' final entrance into Jerusalem which Christians celebrate this weekend.
Jesus sent two disciples, saying to them, "Go into the village ahead of you, and immediately you will find a donkey tied, and a colt with her; untie them and bring them to me. If anyone says anything to you, just say this, 'The Lord needs them.'  And he will send them immediately. 'This took place to fulfill what had been spoken through the prophet, saying "Tell the daughter of Zion, Look your king is coming to you, humble, and mounted on a donkey, and on a colt, the foal of a donkey." The disciples went and did as Jesus directed them; they brought the donkey and the colt, put their cloaks on them and he sat on them
(Matt 21:1-6).
Transportation? Beast of burden? Asset? Prized Possession? Family pet?–What did the donkey and the colt represent to their anonymous owner? Was he aware of the prophecy of the coming Messiah and his supporting role in its fulfillment? Or did he have the simple certainty of a Spirit-filled heart that "Anything and everything I possess really belongs to my Lord?"
What we do know is that his response was quick and unequivocal–the response of a faithful steward, not a possessive owner. His relinquishment carries with it the sure scent of trust, obedience and gratitude.
The authentic sign of a heart-gift is its dear cost given willingly without question or negotiation. The donkey and colt were not bargaining chips. They were released into the unconditional current of grace and history. This gift was used by Christ to move toward the salvation of all including the donkey's owner.
This story challenges me. What will I surrender to Christ? Am I willing to let go of all that I claim as mine–possessions; pets–whether people, ideas or projects; burdens and the means I've devised for carrying them–my
modus operandi?
Am I willing to let go of my support for my present circumstances–the donkey? Am I willing to release my expectation for the future–the colt? Am I willing to yield to the fulfillment of God's Word in my life regardless of the cost?
I want to be like the owner. When the Lord says to me, "I have need," I desire the unquestioning heart and the generous soul of that man. May I help Christ on his way and never look back in regret for serving him. What about you?

"O taste and see that the Lord is good. Happy are those who take refuge in him" (Ps 34:8).
Under the mercy of Christ,
Please note that the content and viewpoints of Mr. Hansen are his own and are not necessarily those of the C.S. Lewis Foundation. We have not edited his writing in any substantial way and have permission from him to post his content.
————————–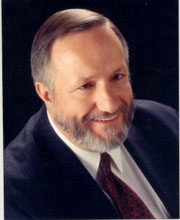 Kent Hansen is a Christian attorney, author and speaker. He practices corporate law and is the managing attorney of the firm of Clayson, Mann, Yaeger & Hansen in Corona, California. Kent also serves as the general counsel of Loma Linda University and Medical Center in Loma Linda, California.
Finding God's grace revealed in the ordinary experiences of life, spiritual renewal in Christ and prayer are Kent's passions. He has written two books, Grace at 30,000 Feet and Other Unexpected Places published by Review & Herald in 2002 and Cleansing Fire, Healing Streams: Experiencing God's Love Through Prayer, published by Pacific Press in spring 2007. Many of his stories and essays about God's encompassing love have been published in magazines and journals. Kent is often found on the hiking trails of the southern California mountains, following major league baseball, playing the piano or writing his weekly email devotional, "A Word of Grace for Your Monday" that is read by men and women from Alaska to Zimbabwe.