This is the 3
rd
of four messages on the healing of the Aramean General Naaman in 1 Kings 5.
Naaman stands before Elisha and offers him a gift as a token of thanks. There is a temptation in that offer that Naaman does not understand. The true servant of God brings people to appreciation of God, not the servant. Elisha shares God's heart for the poor and a major philanthropic gift can feed a lot of widows and orphans and endow the School of the Prophets for greater outreach and service. But Elisha knows that to share credit with God as God's instrument is to corrupt the purity of grace and shade God's light from the full display of its power. True grace, unlike the cheap knock-off versions of "feel-good" emotionalism, is all God and nothing of us. "We love because he first loved us" period and no comma (1 John 4:19).
Elisha's assurance of heart is that whatever God has done, he can do it again and more. In fact, Elisha is grateful for what God has done for Naaman. So, Elisha redirects Naaman's attention upward for perspective. "As the Lord lives, whom I serve, I will accept nothing."

Then there is a delightful moment that brings a smile to me whenever I read about it. Naaman asks for a simple gift. He wants dirt from Israel to make an altar in Damascus  so he can worship his new Lord and Savior with a freshness that honors him. "If you won't accept a gift from me, please let two mule loads of earth be given to your servant; for your servant will no longer offer burnt offering or sacrifice to any God except the Lord" (1 Kings. 5:17).

A commanding general like Naaman who has conquered nations knows that dirt is dirt with no value to it except the sweat and blood that it takes to win it or work it. But he also knows the power of symbolism exemplified by the flag that his troops follow into battle and the glory of the nation that represents their homes and families. His own heart has now been conquered by grace and his allegiance is owed to the God of Israel. Naaman had resisted washing in the Jordan because it was muddy and inferior to the majestic rivers back home. Now he will gratefully kneel on the dirt of Israel to remind him to whom he owes his life and devotion.

Naaman is stirred to ask for the dirt by the spirit of Jesus Christ who centuries later would tell his followers that the new life required a new container. "No one tears a piece from a new garment and sews it on an old garment; otherwise the new will be torn, and the piece from the new will not match the old. And no one puts new wine into old wineskins; otherwise the new wine will burst the skins and will be spilled, and the skins will be destroyed. But new wine must be put into fresh wineskins. And no one after drinking old wine desires new wine, but says, 'The old is good' " (Luke 5:36-39).

There is a ruthlessness to grace that says, "Accept that you are accepted by Christ, start over fresh and don't try to mix and match your new life to your old ways." Repentance means that you make a turn and go a new direction. You don't need the luggage of the past. You need faith in Christ who stirred your heart to turn, who empowers your steps, and will light your way. There is no better way to start traveling the right direction than kneeling on the fresh earth of consecration and saying, "It's all about you, God. It's not about me. ' Tis grace that's brought me safe thus far; Tis grace will lead me home.' "

Next time, I will discuss what we can learn from the story of Naaman about the wisdom and grace of God that leads us through the ethical challenges to our consecration and conviction.
"O taste and see that the Lord is good. Happy are those who take refuge in him" (Ps 34:8).
Under the mercy of Christ,
Kent
————————–
Please note that the content and viewpoints of Mr. Hansen are his own and are not necessarily those of the C.S. Lewis Foundation. We have not edited his writing in any substantial way and have permission from him to post his content.
————————–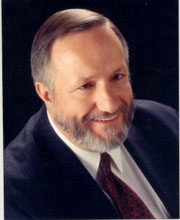 Kent Hansen is a Christian attorney, author and speaker. He practices corporate law and is the managing attorney of the firm of Clayson, Mann, Yaeger & Hansen in Corona, California. Kent also serves as the general counsel of Loma Linda University and Medical Center in Loma Linda, California.
Finding God's grace revealed in the ordinary experiences of life, spiritual renewal in Christ and prayer are Kent's passions. He has written two books, Grace at 30,000 Feet and Other Unexpected Places published by Review & Herald in 2002 and Cleansing Fire, Healing Streams: Experiencing God's Love Through Prayer, published by Pacific Press in spring 2007. Many of his stories and essays about God's encompassing love have been published in magazines and journals. Kent is often found on the hiking trails of the southern California mountains, following major league baseball, playing the piano or writing his weekly email devotional, "A Word of Grace for Your Monday" that is read by men and women from Alaska to Zimbabwe.