Dear Friends,
The Apostle James writes, "The prayer of the righteous is powerful and effective" (Js 5:16). That matter-of-fact statement is our hope, but is it our belief? Here is a little story that explores that question.
The dry, still air smells like fresh-laid kindling this warm May morning in inland Southern California. It hints of fire waiting to happen
My neck is damp with perspiration as I lug my brief case, heavy with contracts and documents, from vehicle to office. The sweat is from pain, not effort. I have the strength and appearance of an ox in a blue blazer.
A deep, rotten pain has held my cervical spine in its grip for days. The rough toboggan rides, body surfing tumbles, headfirst slides and several launches through windshields in my youth have caught up with my aging body. It's enough to make a grown man cry, "Momma!"
My neck and left shoulder have been nearly immobilized by inflammation and swelling for three out of the last five days. Sleep is fitful. Pain-induced fever comes and goes, but nausea is a constant companion. I am miserable.
Participants in meetings at work misunderstand my unsmiling, tense face and unusual quiet. They think I am displeased with them and make unseemly efforts to appease me when I haven't said a word. Afterwards, I scuttle out sideways like a crab caught out at low tide.
The first meeting on the Thursday morning schedule is with a healthcare executive. He is is a surgeon by profession and an accomplished leader with high energy and optimism. He is impeccably dressed in a dark suit, and crisp white shirt with french cuffs.
His practiced eye notes my stiff movements before we begin. I briefly describe my health woes and he tells me that I need to see a physician. I agree and inform him that I have an appointment with my physician this very afternoon in follow-up to my annual physical examination.
We discuss managed care contracting and an initiative to establish a regional primary care network. This work made urgent by changes in the law and healthcare economics.
Our conversation is interlaced with references to scripture and our experiences of faith because we both have a world-view shaped by our belief in Christ and delight in Bible study. This is one of the benefits of working for a Christian organization.
My pain recedes from my thoughts as our exchange intensifies. We muse together over the joys and struggles of our jobs. We share the verses and stories where we find wisdom and encouragement. Christ, we agree, is our life. It is our deepest desire that Christ possess and use us for his purposes.
This is the kind of conversation that men long for, but rarely if ever experience. The fact that it takes place between a surgeon and an attorney in a weekday business meeting makes it all the more precious. Workdays are prime opportunities to advance the kingdom of God. If not then, when?
Souls starve and wither away when spiritual thought and action are confined to an hour or two of worship service in a week. That kind of religion is like keeping a priceless jewel collection on display while living in dire poverty. There are a lot of hungry, exhausted men and women longing for something more, but too timid to reach for it.
Living in a manner that never tests the sufficiency of grace is pitiful. You know, the kind of bland, insipid, "I take care of myself and don't make waves" life that Jesus calls out when he says, "I know your works; you are neither cold nor hot. I wish that you were either cold or hot. So because you are lukewarm, and neither cold nor hot, I am about to spit you out of my mouth. For you say, 'I am rich, I have prospered, and I need nothing.'You do not realize that you are wretched, pitiable, poor, blind and naked" (Rev 3:15-17).
The hour goes too quickly. The surgeon and I conclude our business and agree to meet again. We close with prayer. I go first and thank the Lord for his love expressed in our fellowship and ask for his help with our challenges and witness. He prays in gratitude for our time together and for our opportunities for service. Several times, he calmly asks the Lord to heal the source of my pain and free me to perform my tasks in the hallways and conference rooms of the client.
I am somewhat jaded with regards to prayer for healing. Too many times I've heard the bombastic commands to God to fulfill his Word and the recitations of the faith resume of the would-be intercessor attempting to qualify as God's agent of healing. I've cringed at the presumptive intimations of secret knowledge about the states of mind of both God and the subject of the intercession.
True intercession is to stand in the place of the one for whom help is sought. It is prayer that places need on the altar without reservation. A lack of self-consciousness is its mark of authenticity. The surgeon prays in true intercession for me and I am touched.
We shake hands and he leaves. It is while sitting down for lunch that I realize the pain has released its grip. I shrug my shoulders. There is a bit of stiffness and residual tenderness to remind me of what had been and I do not test it further.
I am scrunched in the corner of a conference room for the first meeting of the afternoon, but twisting side to side evokes no pain. Astonished relief brings me to thank God silently for this gift.
When I get out of my SUV and put on my coat to walk into my doctor's appointment, I am pain-free.The nausea has subsided.
I was planning to discuss the problem and ask for anti-inflammatory medication. Now, I wonder what to say. My physician is a respected clinical department chairman in a medical school. I am its general counsel. People depend on us to think rationally. What will he think if I tell him that I was in serious pain this morning, but God has healed me as a result of another physician's prayer?
And was it the prayer? I wonder as I walk into the reception area. Nothing had shaken the worst pain that I had ever experienced. The only thing that happened between my suffering and this relief was the prayer of a faithful man. Would God honor his faith to heal me over my questions? I'd been praying and others had been praying for my healing. Why would the Lord wait to respond to his prayer?
I know a number of people suffering far worse than I am, fighting for their lives, in fact. Why would I be relieved of this painful, but not life threatening condition? Of course, I know that prayer is not like playing the lotto. God is lavish and indiscriminate with his grace, but his perspective, purpose and timing are not like our's. Given the gift of relief, it is up to me to honor the purpose of the surgeon's prayer that I be released to service.
My emotions are definitely mixed. I apologize to the Lord for ungraciously scrutinizing his gift for deficiencies as I wait in an exam room to meet my doctor.
The physician sits down with me to discuss the results of my physical. It is a good report. He goes over prescriptions with me and that's when I mention what I was planning to request before this amazing thing happened. I ask him if he knows the surgeon. He does and likes him. I describe my ailment and the pain and the prayer and its aftermath. The physician looks down at his laptop and back up to me with a smile, "We have to consider scientific explanations," he says, "but I believe that prayer can lead to healing."
"So do I, but then it happens to me and it seems too good to be true. I know what I was feeling up to that moment and what I am feeling now and I can't explain it any other way."
The physician responds, "Let's take it for what it is."
I blink back tears of gratitude as I step back out into the afternoon sunshine. I call the surgeon and tell him that I am thanking God for answering his prayer for relief my from pain. I thank him for praying for me. He is sounds a bit uncomfortable and anxious that I don't make a big deal out of the occurrence and his part in it.
Of course, he is a surgeon of experience and reputation, trained in the science and an expert in clinical delivery systems. A faith healing could undermine his professional credibility. "God works in mysterious ways. We are only instruments of his will," he says.
"I know that, and I thank the Lord for answering your prayer for me and for your faithfulness in praying," I tell him as we end the call.
There are three more long meetings for me that will stretch into the evening. An attorney working with physicians has to adjust to early mornings and late night sessions. And I have new strength and assurance that the Lord is with me and cares about my work. Knowing that is enough. I am grateful.
The next day a neurosurgeon confirms that there are issues in my cervical spine and a pinched nerve is the likely source of the pain and inflammation. Yet, I remain pain-free and able to complete my work and sleep. The grace of the Lord Jesus Christ is sufficient for me.
"O taste and see that the Lord is good. Happy are those who take refuge in him" (Ps 34:8).
Under the mercy of Christ,
Kent
————————–
Please note that the content and viewpoints of Mr. Hansen are his own and are not necessarily those of the C.S. Lewis Foundation. We have not edited his writing in any substantial way and have permission from him to post his content.
————————–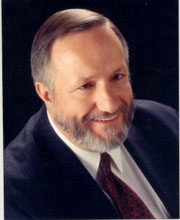 Kent Hansen is a Christian attorney, author and speaker. He practices corporate law and is the managing attorney of the firm of Clayson, Mann, Yaeger & Hansen in Corona, California. Kent also serves as the general counsel of Loma Linda University and Medical Center in Loma Linda, California.
Finding God's grace revealed in the ordinary experiences of life, spiritual renewal in Christ and prayer are Kent's passions. He has written two books, Grace at 30,000 Feet and Other Unexpected Placespublished by Review & Herald in 2002 and Cleansing Fire, Healing Streams: Experiencing God's Love Through Prayer, published by Pacific Press in spring 2007. Many of his stories and essays about God's encompassing love have been published in magazines and journals. Kent is often found on the hiking trails of the southern California mountains, following major league baseball, playing the piano or writing his weekly email devotional, "A Word of Grace for Your Monday" that is read by men and women from Alaska to Zimbabwe.
If you do not wish to receive any more of these messages, please send an email to khansen@claysonlaw.com with the word, "unsubscribe." This only works if you received the message from me directly. If someone else forwards the message to you and you want them to stop, please email them back and tell them to stop sending it. Thanks.