Dear Friends,
Sunset is a time of relief. That's why sailors like to see a brilliant sunset. It usually means that a storm is clearing. It gave rise to an ancient mariner's proverb that Jesus quoted to the Pharisees and the Sadducees: "When it is evening, you say, 'It will be fair weather, for the sky is red.'And in the morning, 'It will be stormy today, for the sky is red and threatening'"(Matt 16:2-3).
Cement and lava must cool to harden into their rock-like qualities. So too, the toxic contents of an angry heart will harden unless drained off by forgiveness. Sunset is the time for this to happen.
There is the deep truth of God in the Apostle Paul's admonition, "Be angry, but do not sin; do not let the sun go down on your anger" (Eph 4:26). David also notes that anger is not a sin, but it must be released in the night.
When you are angry, do not sin;

   ponder it on your beds, and be silent.

Offer right sacrifices,

   and put your trust in the Lord.

                          (Ps 4:4)
Anger can be a Holy-Spirit-inspired reaction to injustice, evil, sin, and selfishness. But it is not given to men and women to work the righteousness of God by means of our anger (Js 1:20). No, in the observation of Christian psycholgist Dan B. Allender and theologian Tremper Longman III, "The psalmist tells us that when we are angry, we should be still and ponder. We are not asked simply to eliminate a destructive feeling and replace it with a constructive one. But we are asked to be willing to wait and reflect" (The Cry of the Soul [Colorado Springs, CO: NavPress, 1994], pp 72-73).
The right sacrifices are the giving up of the pride, resentment and envy that quickly transform our molten anger into obdurate stone. The Lord says, let those things go down before sundown. Otherwise the cold and darkness of the night will harden our anger into a wall of estrangement and alienation.
What if we are holding on to our right to repayment of an obligation, or to receive justice? It's a rare anger that does not claim its justification. Forgiveness means we give up our rights to repayment whether for vengeance or indebtedness.
We may hold someone's covering of shelter or dignity as security for repayment of what is owed to us. Their mistake, insult, or promise to us may leave them vulnerable to whatever we want to do to them. But as night comes on, our debtor is exposed and vulnerable. The Lord says compassion rates over our rights and we must return their covering to them by sunset: "If you lend money to my people, to the poor among you, you shall not deal with them as a creditor; you shall not exact interest from them.If you take your neighbor's cloak in pawn, you shall restore it before the sun goes down; for it may be your neighbor's only clothing to use as cover; in what else shall that person sleep? And if your neighbor cries out to me, I will listen, for I am compassionate" (Ex 22:25-27).
Even if people become voluntarily indebted to us, it is graceless and wrong to invade their privacy, humiliate them, and leave them bare of covering against the darkness. At sunset we are to settle up so our debtor can receive the Lord's blessing of rest. "When you make your neighbor a loan of any kind, you shall not go into the house to take the pledge. You shall wait outside, while the person to whom you are making the loan brings the pledge out to you. If the person is poor, you shall not sleep in the garment given you as the pledge. You shall give the pledge back by sunset, so that your neighbor may sleep in the cloak and bless you; and it will be to your credit before the Lord your God" (Deut 24:10-13).
The principle from the law is that we must treat those indebted to us with kindness just as the Lord treats us with kindness despite our immeasurable debt to him. Thus Jesus taught us to pray "Forgive us our debts, as we also have forgiven our debtors . . . For if you forgive others their trespasses, your heavenly Father will also forgive you, but if you do not forgive others, neither will your Father forgive your trespasses" (Matt 6:12, 14-15).
The Lord instructs us that there is an urgency to all this. Scripture repeatedly tells us to clear anger and debt from the ledgers of relationship before darkness sets in. Jesus who is the Light that the darkness cannot overcome has no good thing to say about those whose power depends on acting in the darkness (John 1:5; Luke 22:53). Our holy God is all light and no darkness (1 John 1:5).
One Sabbath sunset, early in his ministry, the whole population of the village of Capernaum gathered at the door of Peter's home bringing all their sick and demon-possessed. Jesus healed them and cast out their demons (Mark 1:32-34). He did not want them to go into the night or the rest of their lives sick and disturbed like that. The flow of grace in the words "Do not let the sun go down on your anger and do not make room for the devil" deepened that night in the healing touch of the Savior.
At nightfall, after the walk to Emmaus, Jesus revealed himself to two sad and weary disciples while breaking bread with them. The revelation of the living Christ restored fire and hope to their hearts (Luke 24:29-35).
Darkness does not obscure our Lord's vision. Day or night, he sees us, knows us and cares about us (Ps 139:11-12). He knows that we can't see through the darkness and are vulnerable to it and he has compassion on us. Our inheritance from him is eternal light. "He has rescued us from the power of darkness and transferred us into the kingdom of his beloved Son in whom we have redemption, the forgiveness of sins" (Col 1:12-14).
We aren't home yet. We still walk this earth, trespassing and trespassed upon, incurring debts and holding them. We still face our nights and endure passages of darkness. He has given us the sunset as a demarcation that we are one day closer and much nearer if we let go of what we are holding that binds others to us and  keeps them from the peaceful sleep that relieves the Lord's beloved children from their anxious toil (Ps 127:2).
From my earliest memory, I have sung a song with my family at Sabbath sunsets that has these words in its third stanza:
As the deepening shadows fall,

heart of love enfolding all,

through the glory and the grace

of the stars that veil Thy face,

our hearts ascend.

(Mary Lathbury, Day is Dying in the West, 1877)
It is a gift that we can give as the sun sets to release the brothers and sisters in our debt to the embrace of that heart of love which the Lord extends to all. No anxiety or earthly obligation should bow and bind them from looking up to heaven. May the Lord bless us with the faith to forgo our rights and our security that others may know that they do not face the night alone and unprotected.
"O taste and see that the Lord is good. Happy are those who take refuge in him" (Ps 34:8).
Under the mercy of Christ,
Kent
————————–
Please note that the content and viewpoints of Mr. Hansen are his own and are not necessarily those of the C.S. Lewis Foundation. We have not edited his writing in any substantial way and have permission from him to post his content.
————————–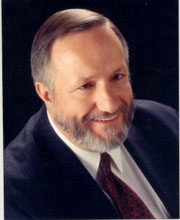 Kent Hansen is a Christian attorney, author and speaker. He practices corporate law and is the managing attorney of the firm of Clayson, Mann, Yaeger & Hansen in Corona, California. Kent also serves as the general counsel of Loma Linda University and Medical Center in Loma Linda, California.
Finding God's grace revealed in the ordinary experiences of life, spiritual renewal in Christ and prayer are Kent's passions. He has written two books, Grace at 30,000 Feet and Other Unexpected Placespublished by Review & Herald in 2002 and Cleansing Fire, Healing Streams: Experiencing God's Love Through Prayer, published by Pacific Press in spring 2007. Many of his stories and essays about God's encompassing love have been published in magazines and journals. Kent is often found on the hiking trails of the southern California mountains, following major league baseball, playing the piano or writing his weekly email devotional, "A Word of Grace for Your Monday" that is read by men and women from Alaska to Zimbabwe.