Now Herod was angry with the people of Tyre and Sidon. So they came to him in a body; and after winning over Blastus, the king's chamberlain, they asked for a reconciliation, because their country depended on the king's country for food. On an appointed day Herod put on his royal robes, took his seat on the platform, and delivered a public address to them. The people kept shouting, "The voice of a god, and not a mortal!" And immediately, because he had not given the glory to God, an angel of the Lord struck him down, and he was eaten by worms and died.
.
But the word of God continued to advance and gain adherents (Acts 12:20-24).
.
The Book of Acts reads like Luke had a scoop on current day news in the Middle East — economic sanctions, trade imbalances, peace delegations, despotic posturing, mass demonstrations, muddling of the lines between religion and the state, and blasphemy in the public square.
Herod Agrippa persecuted the infant Church, murdered James, the brother of John, and imprisoned Peter.
Yet, he also built major public works and was building a new defensive outer wall around Jerusalem. He improved trade relations with surrounding territories. But somehow the people of city-states of Tyre and Sidon had angered the vain, arrogant Herod and this endangered their food supplies from Judea and Samaria which he controlled.
The people from the two cities gathered to demonstrate their support and affection for Herod. He gave them a speech and the crowd kept shouting out praise that should be reserved only for Almighty God. He accepted the praise and did not give glory to God.
"God is not mocked" (Gal 6:7). He gave Herod his just due. In one of the most ironic endings in all of Scriptures, a corrupt political leader fed on praise from parasitic sycophants while he was literally eaten away on the insides by parasites.
The political madness dominated the public's attention, but the crowd as usual was looking in the wrong direction. Luke noticed something else going on. All the while, "the word of God continued to advance and gain adherents" (Acts 12:20-24).
Because God is in charge, the faithful Church flourishes in times of persecution. Torture, fire and sword cannot defeat the Spirit of God. Meanwhile, Herod, in his royal robes, is revealed to be a worm-eaten "empty suit."
But the 21st Century Church is far different than the nascent Church of Acts 12. We have organizations, institutions, projects and workforces that make us as dependent upon the Herods of our time as the people of Tyre and Sidon were dependent on Herod Agrippa.
Few Christian colleges and universities in the U.S. could exist without federal student aid. There aren't many Christian hospitals and clinics left, but those that remain depend upon government healthcare programs that contain provisions that sharply limit or exclude the practice of faith.
Many international mission projects in disaster relief, healthcare, and education to the developing world depend on government grants and contracts that have similar restrictions. Labor laws increasingly hamper the ability of Church organizations to require adherence to the tenets of the faith as a condition of employment.
Lately, Christian leaders and organizations are endorsing political agendas in return for government's tolerance or outright support of their initiatives. In fact, some of those initiatives are forming the political agendas.
The temptation is great to use political power to do good, but Jesus said, "My kingdom is not of this world" (John 18:36). While Scripture calls for respect for civil authorities, it never advises that God has a need for political power. In fact, God is above political power. He "deposes kings and sets up kings" (Dan 2:21).
As government control tightens, will Christians grovel to Herod or worship God and live by his Word to its promised end? That is the stark choice, but for the faithful it is no choice at all.  "This is the victory that conquers the world, our faith" (1 John 5:5).
"O taste and see that the Lord is good. Happy are those who take refuge in him" (Ps. 34:8).
Under the mercy of Christ,
Kent
Please note that the content and viewpoints of Mr. Hansen are his own and are not necessarily those of the C.S. Lewis Foundation. We have not edited his writing in any substantial way and have permission from him to post his content.
————————–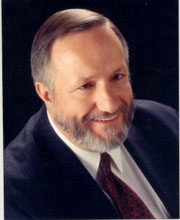 Kent Hansen is a Christian attorney, author and speaker. He practices corporate law and is the managing attorney of the firm of Clayson, Mann, Yaeger & Hansen in Corona, California. Kent also serves as the general counsel of Loma Linda University and Medical Center in Loma Linda, California.
Finding God's grace revealed in the ordinary experiences of life, spiritual renewal in Christ and prayer are Kent's passions. He has written two books, Grace at 30,000 Feet and Other Unexpected Places published by Review & Herald in 2002 and Cleansing Fire, Healing Streams: Experiencing God's Love Through Prayer, published by Pacific Press in spring 2007. Many of his stories and essays about God's encompassing love have been published in magazines and journals. Kent is often found on the hiking trails of the southern California mountains, following major league baseball, playing the piano or writing his weekly email devotional, "A Word of Grace for Your Monday" that is read by men and women from Alaska to Zimbabwe.