10:50 – 11:50 a.m., Saturday, February 22nd
Andrew Lazo — The Gaze and the Garden:Virtue and Vision in C. S. Lewis: "What you see and hear," the narrator remarks in The Magician's Nephew, "depends a good deal on where you are standing: it also depends on what sort of person you are." Indeed. In fact, one can see the development of the virtue of clear seeing as a major component of Lewis's mission in nearly all of his work. Drawing from a wide array of Lewis's thought, Andrew Lazo leads this session through Lewis's crucial and helpful ideas about perception and the cultivation of virtue, and applies them practically to one of the most pervasive themes in his writing: how we can see God, truth, others, and ourselves more clearly. Truly, "much depends upon the seeing eye." Come learn more!
Donald McConnell — Seeing things as they really are through the eyes of the ages: C.S. Lewis & Great Books Education: Like all attempts at acquiring knowledge, a great books education can be very beneficial, but also very dangerous. C. S. Lewis' works give us some wise, and sometimes surprising counsel on how to learn, how to approach books, and which books are 'great.'
Mary Key — Women and C.S. Lewis: The Story Behind the Book: Fulfilling a 7-year-old dream, corralling 26 contributors, and adding a fresh perspective on Lewis? No small task. Whether you are a writer, reader, scholar or simply interested in the ins and outs of bringing an idea to print, this session will offer the back story including glimpses of the content and participants, along with a few plot twists, as we read between the lines of Women and C.S. Lewis. (Books will be available for purchase)"
Academic Roundtable session 1 — for participants of the Academic roundtable who are presenting papers. Upon special request, nonparticipant guests may silently observe the session.
1:45 – 2:45 p.m., Saturday, February 22nd
Jerry Root (topic: The Abolition of Man)
Carrie Birmingham — Grown Birds and Poultry Keepers. The Abolition of Man is not an optimistic work. It begins with a high school textbook and concludes with the abolition of all of us. This workshop blends a review of Lewis's line of reasoning with some contemporary movements in education that emerge right out of Lewis's warnings, including a nomination for the infamous and imaginary Green Book Award, the Conditioners' Right Hand Award, and the Conditioners' Left Hand Award. It ends with a modest proposal for a hopeful educational program that Lewis suggests in a different essay.
Vishal Mangalwadi — The Abolition of Man: From Descartes to Derrida – How Buddhist Enlightenment ("No-Self") Won Over European Enlightenment ("I think, therefore, I am"). How can the NY Governor celebrate the vote legalizing murder of full-term babies? Seventy-five years ago, C. S. Lewis understood that the European Enlightenment had abolished the West's foundational idea that every human being was special because he was an immortal self, made in God's image, to he His child. After killing God, philosophers became incapable of saving man. For, if God does not exist, you cannot exist as a living soul — a person, self, or subject. You can only be chemistry — a blind, meaningless, purposeless accident. If truth is known only by logic and/or sensory (empirical) experience, then you cannot know that you exist. Your notion that you exist as a real being, a male or a female, has got to be an illusion created by language. You are an artificial cultural construct. Nirvana is cessation of personal existence — eternal death. The conference is observing the 75th anniversary of C S Lewis' insightful little book. All that many years ago, Lewis understood what the average westerner, confused by his culture, is yet to grasp: the Buddha has defeated Descartes. Man is dead.
Academic Roundtable session 2 — for participants of the Academic roundtable who are presenting papers. Upon special request, nonparticipant guests may silently observe the session. (due to the number of papers presented, the session will run until 4:45 p.m.)
---
Our sponsors include:
Redfin is a technology-powered, residential real estate brokerage. We represent people buying and selling homes in over 80 markets throughout the United States. Our mission is to redefine real estate in the consumer's favor. In a commission-driven industry, we put the customer first. https://www.redfin.com/city/15047/CA/Pomona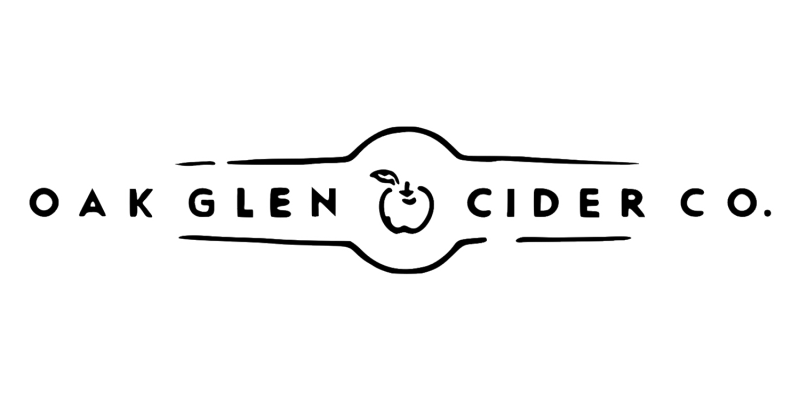 Based at the historic Los Rios Rancho apple farm in the mountains of Oak Glen, Oak Glen Cider Co. hand-crafts cider in one location: from seed to bottle, the Riley and Ross families bring you an American tradition and flavor that will last. Come visit us, especially during apple season! Or purchase at locations including Eureka Burger in Redlands (coming soon) and Wilshire's Apple Shed in Oak Glen. www.oakglenciderco.com / (909) 838-1812
H&H Color Lab is a professional photo lab that is an Innovation, Quality and Relationship leader in the professional photographic imaging industry. They are located in Raytown, Missouri, near Kansas City. www.hhcolorlab.com/ 8906 E. 67th Street, Raytown, MO 64133. 800-821-1305