Dear Friends:
This message will go out on Mother's Day weekend. Whether you are a mother or daughter, father or son, cast-off and orphaned or held close in family in friendships, I hope that this message that I first sent out seven years ago will bless your day and week with the tender mercy of the Lord who loves you.
. . .
I visited a client's office late on a hot Wednesday afternoon. I announced myself to the administrative assistant, Mignon Mosely, and sat down on a chair opposite her desk. Mignon is a lovely woman, always immaculately dressed, gracious and helpful without fail. She is shrewd in dealing with the demanding clientele of her employers to whom she is invaluable and their number one public relations asset which I hope they realize. She loves Christ and has shown me a thing or two over the years about following him.
The counter in front of her desk frequently has a brightly colored can collecting donations for the causes like children's health or breast cancer research that are her passion. I took a look at that and then glanced at the photographs and decorations around her desk. There was a round piece of white paper with blue circular printing around the rim. accented with musical notes. It said, "I Sing Because I'm Happy."
The song rolled up out of my heart.
Why should I feel discouraged,

Why should the shadows come,

Why should my heart be lonely,

And long for heaven and home,

When Jesus is my portion?

My constant friend is He:

His eye is on the sparrow,

And I know He watches me;

His eye is on the sparrow,

And I know He watches me.

#

I sing because I'm happy,

I sing because I'm free,

For His eye is on the sparrow,

And I know He watches me.

–Civilla Martin
"I sing because I'm happy," I said out loud quoting the lyric of the chorus. "I sing because I'm free, for His eye is on the sparrow, and I know He watches me."
Mignon said the last line of the chorus with me and added,"That was my mother's favorite song."
"I love it too," I told her. "When I was a kid, our family watched the Billy Graham crusades on TV. Ethel Waters would always sing it and my Dad loved to hear it. He would smile and say, "Listen" when she was announced and we would sit still and hear her sing that song like she was telling a story."
"There you go," Mignon smiled.
I said, "You know there's a wonderful thing in the gospels about the point of the song. It's "Economics 101″ according to Jesus. Hold on, let me show you." I pulled  my dog-eared NIV New Testament out of the inner pocket of my coat.
Then I realized I'd spoken too soon. I didn't remember exactly where the texts appeared. "I think what I'm looking for is in Matthew and Luke. Just go on with what you're doing and I'll let you know when I've found it."
"OK," Migon said.
I thumbed through and found the texts. "Here's what I wanted. Listen closely for the math in what Jesus said about the price of sparrows."
"First, I'll read Matthew 10:29-30. 'Are not two sparrows sold for a penny? Yet not one of them will fall to the ground apart from the will of your Father. And even the hairs of your head are all counted. So do not be afraid, you are of more value than many sparrows.' See, the market price of sparrows sold as pets in the marketplace was two sparrows for a penny."
"Now listen to Luke 12:6-7: 'Are not five sparrows sold for two pennies? Yet not one of them is forgotten by God? Indeed, the very hairs of your head are all numbered. Don't be afraid; you are worth more than many sparrows.'"
Migon looked at me quizzically.
I explained my point to her. "In Matthew's account, Jesus said sparrows were sold two-for-a penny. In Luke's account, the price was the same but with a volume discount. If one bought four sparrows for two pennies an extra sparrow was thrown into the deal. The extra sparrow wasn't even valued by its owner at a half-penny. Its price was written down and it was thrown in as a 'loss leader' to seal the deal the same way Wal-Mart will throw in a third pair of socks if you buy two pair."
I went on. "Imagine the advertisement: 'Buy four sparrows and get one free.' A little girl pulls at the sleeve of her mom, ' Mom, Mom, we get a free sparrow if we buy two pair.' "
"'Quiet!,'" her mom says. "'We'd have to buy a cage too. Besides, who is going to feed and clean up after them! This is just the way they get rid of sick or hurt birds by palming them off on their customers!'"
"Migon, sometime in our lives, the value of every one of us will be written down or written off. Someone we hope will love us may end up heavily discounting us and trading us off. It's always a hard thing to be the fifth sparrow in a four sparrow transaction."
She nodded at this thought with a look that made me suspect that she knew the painful reality of what I was telling her.
"But Jesus is saying, 'That's not how your heavenly Father looks at you.' Jesus says, 'the Father watches every sparrow including ones that humans count as having no value. He carefully follows their flights and their falls. Not one of those tiny birds is written off or discounted in his sight.'"
"Jesus is making the point to us that the Father watches out for his children the same way. He doesn't discount or count any one of us as worthless or trade-bait for a better deal. He loves each one of us. He numbers the hairs of our heads and writes our names in the palm of his hand because he delights in us and values each one of us even more than the sparrows. The Father doesn't write off any one of us. He saves us and cherishes us regardless of how worthless we see ourselves or we see each other."
As I spoke, I kept watching Mignon's face. She cupped her chin in her hand and sat still and silent while I could see the lights and shadows of thought flow through her beautiful dark eyes.
"What is she thinking?" I wondered. "Is she doing the calculation to check my math? Have I presumed too much in telling her this on a workday afternoon at her desk?"
"It is very interesting that you are telling me this," Mignon finally said. "My mother used to tell us this when I was a little girl. She told us this in her own way without the benefit of much education. I didn't really get it then, but there was something there. She said how God thinks about the sparrows is how he thinks about us and he sees every one of us the same way. Now, I see it from what you just told me. Thank you."
"It is great, isn't it?" I said. "God is good all the time."
"Yes, he is," Mignon replied.
I stood up then and went in to see the executive that I had come to see. The conversation has stayed with me though.
It's not a big, dramatic story — just a five minute exchange between two busy people on a Wednesday afternoon. But it conveys the most important point that you and I will ever know — our heavenly Father loves us unconditionally.
I am writing to you about this because I think you need to hear exactly what the Father thinks about you and what Jesus Christ did for you to carry through on that thought. The Father and the Son love you so much that the Father sent the Son to earth to identify with every ache and pain you suffer, to stay with you through your lousy choices and the resulting mistakes and shame.
Jesus loves you so much that he would rather have died than to live without you. The Father in his gracious love gives you eternal life at his side through the Son who now lives for you the same way that he died for you. You are precious to the Father and to Jesus and they proved it. This is absolute truth for you regardless of how any one else has discounted you and written you down as worthless.
The song, "His Eye is on the Sparrow," has more verses–
"Let not your heart be troubled,"

His tender word I hear,

And resting on His goodness,

I lose my doubts and fears;

Tho' by the path He leadeth,

But one step I may see:

His eye is on the sparrow,

And I know He watches me;

His eye is on the sparrow,

And I know he watches me.

#

Whenever I am tempted,

Whenever clouds arise.

When song gives place to sighing,

When hope within me dies,

I draw the closer to Him,

From care He sets me free:

His eye is on the sparrow,

And I know He cares for me;

His eye is on the sparrow,

And I know He cares for me.

#

I sing because I'm happy,

I sing because I'm free,

For His eye is on the sparrow,

And I know He watches me.
Jesus touched lepers, spoke peace to the angry and violent, conversed with the morally disreputable, welcomed persons of different backgrounds and culture, invited the scruffy to dinner, forgave the shamed, and calmed the over-busy. He asked for nothing in return except acceptance of his love as the compelling power of their life. The economics of the kingdom of God are the economics of grace and in grace there are no write-offs for damaged goods. There is only Christ's unconditional offer to exchange your brokenness for his wholeness in the perfection of his love.
Even if no human can be found to come to your defense and extend you this grace–if your ex-spouse says "I don't love you anymore," your parents announce  that "You're a disgrace unworthy of our time and attention," your congregation deems you a moral leper and denies you fellowship,  your boss tells you "I can get lots of sparrows at a half-penny a piece and you have no value to me"– remember that your Father in heaven says, "You're fall has not escaped my notice. I know every detail of your fallen condition and I love you still. Why, if you were the only sparrow out there, I would come for you! My grace is sufficient for you. Trust your broken wing to me for healing."
Is this too much to believe? Hardly! It's the first and last lesson of basic "Sparrow Economics 101″ taught by Jesus Christ.
Under the mercy of Christ,
Kent
————————–
Please note that the content and viewpoints of Mr. Hansen are his own and are not necessarily those of the C.S. Lewis Foundation. We have not edited his writing in any substantial way and have permission from him to post his content.
————————–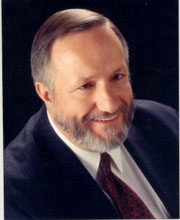 Kent Hansen is a Christian attorney, author and speaker. He practices corporate law and is the managing attorney of the firm of Clayson, Mann, Yaeger & Hansen in Corona, California. Kent also serves as the general counsel of Loma Linda University and Medical Center in Loma Linda, California.
Finding God's grace revealed in the ordinary experiences of life, spiritual renewal in Christ and prayer are Kent's passions. He has written two books, Grace at 30,000 Feet and Other Unexpected Places published by Review & Herald in 2002 and Cleansing Fire, Healing Streams: Experiencing God's Love Through Prayer, published by Pacific Press in spring 2007. Many of his stories and essays about God's encompassing love have been published in magazines and journals. Kent is often found on the hiking trails of the southern California mountains, following major league baseball, playing the piano or writing his weekly email devotional, "A Word of Grace for Your Monday" that is read by men and women from Alaska to Zimbabwe.