Dear Friends,
As they were listening to this, he went on to tell a parable, because he was near Jerusalem, and because they supposed that the kingdom of God was to appear immediately. So he said, 'A nobleman went to a distant country to get royal power for himself and then return. He summoned ten of his slaves, and gave them ten pounds, and said to them, "Do business with these until I come back." But the citizens of his country hated him and sent a delegation after him, saying, "We do not want this man to rule over us." When he returned, having received royal power, he ordered these slaves, to whom he had given the money, to be summoned so that he might find out what they had gained by trading. The first came forward and said, "Lord, your pound has made ten more pounds." He said to him, "Well done, good slave! Because you have been trustworthy in a very small thing, take charge of ten cities." Then the second came, saying, "Lord, your pound has made five pounds." He said to him, "And you, rule over five cities." Then the other came, saying, "Lord, here is your pound. I wrapped it up in a piece of cloth, for I was afraid of you, because you are a harsh man; you take what you did not deposit, and reap what you did not sow." He said to him, "I will judge you by your own words, you wicked slave! You knew, did you, that I was a harsh man, taking what I did not deposit and reaping what I did not sow? Why then did you not put my money into the bank? Then when I returned, I could have collected it with interest." He said to the bystanders, "Take the pound from him and give it to the one who has ten pounds." (And they said to him, "Lord, he has ten pounds!") "I tell you, to all those who have, more will be given; but from those who have nothing, even what they have will be taken away. But as for these enemies of mine who did not want me to be king over them, bring them here and slaughter them in my presence"(Luke 19:11-27).
People pull a lot of stuff out of this parable of Jesus. Many cannot resist the temptation to make it complicated. Worst are those who coopt it to support their promotion of high risk/high reward financial investment strategies — typically your risk and their reward.
It is one of the most transparent of Jesus' parables. His point really comes down to a question. How should we live if the return of the Lord to the earth is imminent? Put another way, what shall we do with the resources and abilities that he has given us?
The nobleman in the story is putting his money "to work," so to speak. He is looking for a return on his investment. He receives spectacular tenfold and fivefold returns from the strategy and effort of the first two servants respectively.
The third servant takes no chances. He wraps up the money in a piece of clothe and hides it until he can return the money as he received it with no gain, but no loss.
The command of the nobleman is to "Do business with this money until I come back." To obey this command means making a decision and engaging with others to transact business. Because judgment is involved, there is a possibility of a miscalculation and failure.
The New Revised Standard Version quoted above rightly refers to the servants as "slaves" denoting that they were already committed to a life of obedience. The nobleman depends upon that obedience in entrusting his money to them. The sin for these servants is not failure, but disobedience.
The nobleman is sovereign. He has a part in and of everything. He deals in grace. That's why he takes what he does not deposit and reaps what he does not sow because it all belongs to him anyway.
Any gain for the nobleman's servants is a gain for him and any loss to his servants is his loss. He has the wherewithal to compensate for any failure and cover any loss. That's why his servants have the freedom to think and act on his behalf. Even if they make a mistake, his grace is sufficient for them. The nobleman, of course, is Jesus Christ. Jesus is telling a story about his kingdom.
If Christ's servants cower in fear and think of nothing but self-protection they are denying his rule, not obeying him. Avoiding mistakes by never stepping out in faith is faithless cowardice. Cowardice equals disobedience in the land of grace. In the final judgment of God, cowards are destined for hell and have no place in the new heaven and new earth at the end of time (Rev 21:8).
The Lord calls us to faithfulness to him, not to perfection in ourselves. To not obey this call dooms us to live cramped little lives as spiritual "bean-counters" obsessed with keeping our assets and liabilities with God in perfect balance. He says, "Children, you are always with me and all that I have is yours for the taking. You should be glad and celebrate" (Luke 15:31-32).
Our proud reply is, "We don't want a thing that we didn't earn for ourselves. If you can't see that, then don't expect us at your party" (Luke 15:29). No matter how hard we are working and how much good we are accomplishing, we are disobedient when we take this position. "Whatever does not proceed from faith is sin" (Rom 14:23c).
To serve is to act. If you are holding on to what the Lord has given you until you spot the right time and the right place and the right people to share his gifts, then you are a locked safe deposit box, not a servant. If you read and believe the promise conveyed by the Apostle Paul in Philippians 4:19, "My God will fully satisfy every need of yours according to his riches in glory in Christ Jesus," why are you still hanging on so tightly to stuff that rightfully belongs to God for his use? Do you really think that expenditure of your person and possessions in surrender to the Lord is going to mean a loss to him? Where is your faith?
Faith risks failures in a life of obedience. Your prudent inaction is disobedience. It is time for you to unpack and unwrap whatever Christ has entrusted to you and  put it to his use.
"O taste and see that the Lord is good. Happy are those who take refuge in him." (Ps 34:8).
Under the mercy of Christ,
Kent
————————–
Please note that the content and viewpoints of Mr. Hansen are his own and are not necessarily those of the C.S. Lewis Foundation. We have not edited his writing in any substantial way and have permission from him to post his content.
————————–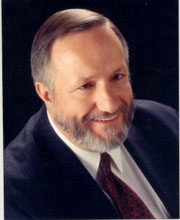 Kent Hansen is a Christian attorney, author and speaker. He practices corporate law and is the managing attorney of the firm of Clayson, Mann, Yaeger & Hansen in Corona, California. Kent also serves as the general counsel of Loma Linda University and Medical Center in Loma Linda, California.
Finding God's grace revealed in the ordinary experiences of life, spiritual renewal in Christ and prayer are Kent's passions. He has written two books, Grace at 30,000 Feet and Other Unexpected Placespublished by Review & Herald in 2002 and Cleansing Fire, Healing Streams: Experiencing God's Love Through Prayer, published by Pacific Press in spring 2007. Many of his stories and essays about God's encompassing love have been published in magazines and journals. Kent is often found on the hiking trails of the southern California mountains, following major league baseball, playing the piano or writing his weekly email devotional, "A Word of Grace for Your Monday" that is read by men and women from Alaska to Zimbabwe.