Dear Friends:
The class was over and I'd answered the last student question. When I was putting my lecture materials in the briefcase I saw that one woman remained in the classroom. She was still seated, staring sadly off into space.
She was one of the older students, probably in her late thirties I guessed. A number of adult learners were registered in the lower division "Introduction to Law" night class.
Her name was Diana. She was thin and simply-dressed with faded blonde hair pulled back into a pony-tail.
"Excuse me," I said. "Is there something that I can do for you?"
She turned her gaze on me with wary blue eyes.
"You mentioned your family vacation in the lecture. I was just thinking about how long it has been since I had a vacation. I can't remember. It's been a long, long time."
"Why is that?" I asked.
She reached into her soul and brought out her words like she was making exact change with carefully hoarded coins.

"I planned to go to college after high school, but I became pregnant my senior year. I married my boyfriend, instead. Our daughter was born and later on a son. Money was tight. Later on, my husband became a construction worker for good wages. We bought a house and were doing well. But he started drinking and beat me and the boy. I left him.
"I have no skills, so I started an unlicensed home day-care center. My daughter works with me. I'm going to college at night to try to get my degree. There's no extra money or time for a vacation. It's hard. I worry about my son. He isn't getting much of a childhood."
"Oh, Diana," I said. "I am so sorry. I know that it takes courage and extra-hard work to be a single mother. I admire you for that."
"What's to admire? I'm just doing what I have to do to get by." Her tone was bleak and made no allowance for hope.
"What are you planning to do if you get a degree?" I asked her.
"I'd like to become a social worker and work with women struggling to start over like me," she said.
"That's a wonderful goal," I said. "Social workers connect the dots between needs and resources and it is a profession that's in real demand these days."
"I know, but I am afraid that it will take more time and money than I have. I just keep plodding. That's all I can do."
My small stash of things to say was exhausted. There was an awkward silence. She showed no signs of getting up to go. I didn't think I should leave her there.
"Say, I have a friend who does career counseling for the University. She could probably help steer you on the quickest path and maybe even help you line up some financial support. If you give me your number, I'll put you in touch with her."
We finally parted. My friend contacted Diana and later told me, "It is hard to help her because she can't really muster the vision and strength to do more than just keep her head above water." (She did get her degree several years later.)
I thought about Diana this week when I happened to chance across a terse observation by Solomon in Ecclesiastes 8:8: "There is no discharge from the battle."
At the time I read this it was 7:15 a.m. on Tuesday morning. I was sitting at my home desk, participating in a long conference call about a software contract. I had worked until 2:00 a.m. for the eighth night out of the last ten.
I rolled out of bed at 6:00 a.m. and prepared for the day and went on the phone at 7:00 for the two-hour call. These are the mundane details out of a life spent between time-sucking meetings and a surging cascade of paperwork. Negotiation of several major transactions has tipped the fragile balance of time into the early morning hours.
It is not the lack of sleep that wearies me. I have trained myself over the years to get by on four hours of sleep a night and a healthy diet gives me energy. My work is my passion. I enjoy developing corporate structures and making agreements that help my clients fulfill their missions, be productive in business, and strengthen relationships. My life is blessed with a wife, son, colleagues and friends who share in the love of Christ and encourage me.
Yet, to be an attorney is to absorb a fair bit of the troubles of the world and it takes its toll. The relentless tension of disputes and bargaining, demands and responses, deadlines and delays corrodes my soul and leaves my muscles twitching long after I have come to rest. U.S. Supreme Court Justice Joseph Story said in a 1839 Harvard lecture, "[The law] is a jealous mistress, and requires a long and constant courtship. It is not to be won by trifling favors, but by lavish homage."
While I was listening to the other attorneys on the call discuss the fine points of source codes and sub-licenses, I flipped idly through the pages of my Bible. Solomon's phrase caught my eye–"There is no discharge from the battle."
Maybe because it was the start of a day with nine scheduled appointments of at least one hour duration or the raw residue of a long immersion in stress, but Solomon's observation spoke to me with factual clarity–there is no running away and hiding in a place that is safe and undisturbed by sin and the fear that is sin's constant shadow companion.
I draft contracts because distrust born of painful experience haunts human transactions. Pride and arrogance harden that distrust into lawsuits that would never need to be if the parties would just get down off of their "high-horse" and talk with each other. I send cease-and-desist letters and obtain restraining orders because of selfishness that demands its way even to the hurt and destruction of another.
My professional communications with my clients are cloaked in privilege against disclosure because the legal system is more about making a case than it is about finding the truth and even honesty can be exploited and manipulated to that end. I prepare alternative proposals that will never be used because fear of making a mistake makes my clients hesitant and equivocal.
Every human occupation owes its necessity to the ravages of sin and brokenness, but human wisdom and diligence are incapable of surmounting the futility of life without God. The Apostle Paul said, "None of the rulers of this age understood this; for if they had, they would not have crucified the Lord of glory. But as it is written,
'What no eye has seen, nor ear heard,
nor the human heart conceived,
what God has prepared for those who love him'" (1 Cor 2:8-9).
One of the things that God has prepared for us is an end to sin and the death, mourning, crying, and pain that it causes (Rev 21:4,27). We cannot possibly comprehend what it will be like to live in the freedom and peace of unconditional love without the need for fear, defense, protection and immune systems. That grace is ahead of us and is worthy of our hope and faith in the God who has done all things necessary for us to enjoy it except bring us home.
Until then we will not be discharged from the battle. Like Diana, we long for a vacation from the fight for survival, but there is no relief from the danger, effort and suffering that is the human condition. We face a long, hard slog to the end without a shortcut.
The good news is that we do not have to face the battle alone. Here's what God promises to you.
You are my servant,
I have chosen you and not cast you off;
do not be afraid, for I am your God;
I will strengthen you, I will help you,
I will uphold you with my victorious right hand.
.
Yes, all who are incensed against you
shall be ashamed and disgraced;
those who strive against you
shall be as nothing and shall perish.
You shall seek those who contend with you,
but you shall not find them;
those who war against you shall be as nothing at all.
For I, the Lord your God, hold your right hand;
it is I who say to you, "Do not fear, I will help you."
(Isa 41:9b-13)
Note that you and I are not spared the battle. The Lord deems the fight well worth it, "for the battle is not yours but God's (2 Chron 2-:15).
Our Lord promises us a victory, not an escape. Knowing this, all our anxious defensive machinations seem pretty silly (Pr 21:29-31).
Repentance means that we change our tactics. This begins with us coming to a dead halt even if we are threatened to be overwhelmed by whoever or whatever is pursuing us. Here is God's battle plan for us: "Do not be afraid, stand firm and see the deliverance that the Lord will accomplish for you today. . . The Lord will fight for you, and you have only to be still" (Ex 14:13,14).
Death is the ultimate stillness. If we yield everything we have to Christ including our very breathing, we win, no "ifs," "ands" and "buts" about it. (Gal 2:19-20; Col 3:3-4; 1 Jn 5:4-5). As I have come to understand this, my prayer has shifted from "Lord, help me" to "Lord, take over and have your way with me."
If you are on the fence about this, still resisting relinquishment and struggling to trust, here is the prayer that you pray: "Lord, I believe, help my unbelief" (Mk 9:24). He will take it from there.
"O taste and see that the Lord is good. Happy are those who take refuge in him (Ps 34:8).
Under the mercy of Christ,
Kent
P.S. If you received this it is because you requested it or someone you know passed it on to you. If you wish to continue to receive this weekly meditation, simply send an email to me at
khansen@claysonlaw.com or to www.mondaygrace.com with the word "subscribe," or tell whoever forwarded it to you to keep sending it.
If you do not wish to receive any more of these messages, please send an email to khansen@claysonlaw.com with the word, "unsubscribe." This only works if you received the message from me directly. If someone else forwards the message to you and you want them to stop, please email them back and tell them to stop sending it. Thanks.
Previous Word of Grace messages can be found at my web site www.mondaygrace.com.
My books, Cleansing Fire, Healing Streams: Experiencing God's Love Through Prayer and Grace at 30,000 Feet and Other Unexpected Places are available at www.amazon.com, www.adventistbookcenter.com, or www.target.com.
————————–
Please note that the content and viewpoints of Mr. Hansen are his own and are not necessarily those of the C.S. Lewis Foundation. We have not edited his writing in any substantial way and have permission from him to post his content.
————————–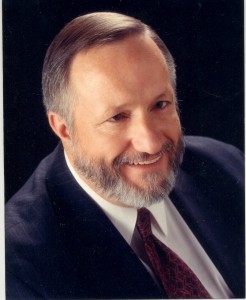 Kent Hansen is a Christian attorney, author and speaker. He practices corporate law and is the managing attorney of the firm of Clayson, Mann, Yaeger & Hansen in Corona, California. Kent also serves as the general counsel of Loma Linda University and Medical Center in Loma Linda, California.
Finding God's grace revealed in the ordinary experiences of life, spiritual renewal in Christ and prayer are Kent's passions. He has written two books, Grace at 30,000 Feet and Other Unexpected Places published by Review & Herald in 2002 and Cleansing Fire, Healing Streams: Experiencing God's Love Through Prayer, published by Pacific Press in spring 2007. Many of his stories and essays about God's encompassing love have been published in magazines and journals. Kent is often found on the hiking trails of the southern California mountains, following major league baseball, playing the piano or writing his weekly email devotional, "A Word of Grace for Your Monday" that is read by men and women from Alaska to Zimbabwe.
Kent and his beloved Patricia are enjoying their 31st year of marriage. They are the proud parents of Andrew, a college student.