Dear Friends,
Thanks for all the good comments on last week's message about healing from childhood abuse. It took me three weeks to write it in the right spirit and to build the courage to send it out.
My thoughts resonated in the soul and experience of many of you and I appreciate the responses you sent me.
---
Walking down an aisle of an REI store, my eyes are focused on the selection of backpacks. I turn the corner to head for the next aisle, but I trip and go down hard on my artificial left knee.
A large pallet had been piled with packs on sale. Now it only has packs on one end, stacked as high as the shelf next to them.
The other empty end of the pallet protrudes ankle-high, well out into the central aisle beyond the shelving where one would not expect it. My feet slip into the space between the top and bottom of the pallet. They catch there and tripped me.
I pull myself up while other customers come to my aid. One of the customers goes and gets a store employee and tells him what happened.
The employee doesn't speak to me, but immediately begins to pile packs on the pallet to make it more visible to others turning the corner at the end of the aisle.
My knee hit the cement floor hard. I gingerly tested it. Bruising and stiffness last for several days, but no permanent harm seems to have been done.
I will walk warily through REI stores in the future, though watching my feet defeats the purpose of the sales displays. The fear of falling outweighs the attraction of the products for me.
There are plenty of hazards as we walk through this world – things that can trip us up physically, morally and spiritually.
Temptations abound that can cause us to fall with real harm, even death.
In Psalm 25, David acknowledges these dangers and his own shortcomings and sins that contribute to them.
He realistically assesses the treachery of his "friends" and the threats from his foes. He reviews his sins and the shame and guilt that result from them.
Common sense and prudence lead us to keep our heads down to look at our feet out of fear of falling or traps. Many people live like that out of pride, self-protection and pain avoidance.
David takes a different approach. He says, "I am going to keep watching God, because he will save me from the things that will entangle or impede my feet and make me tumble."
It is hard to keep looking at God when we are walking through traps, snares and obstacles that could easily take us down. But that's exactly what he asks us to do all the time with no exception.
In another place, David wrote, "In the path where I walk they have hidden a trap for me" (Ps 142:3a). He was always in danger of being tripped up.
David says God will pluck our feet from the net. That means he will pick us up and get us out of there.
Given what we have to deal with in walking through this fallen world, we don't have a better offer. The question is whether we trust him to do what he says.
We want to trust him. If I play the old chorus, "Turn your eyes upon Jesus" for a group of worshiping adults, inevitably I will look up from the piano to see tears rolling down their cheeks.
Turn your eyes upon Jesus,
look full in His wonderful face,
and the things of earth will grow strange and dim
in the light of His glory and grace.
(Helen H. Lemmel)
A strategy of sin avoidance will wear out the best of us. Looking to Jesus offers us light and grace rather than living with the fear and dread of entrapment and falling.
The longing for the relief of Jesus' love and the hope of his salvation is what brings those tears from men and women tired of trying to make it through on their own without falling. And who of us isn't exhausted by that effort?
When we get tired enough to surrender and look to Jesus rather to ourselves, he will take it from there. That is his grace and our hope.
O taste and see that the Lord is good. Happy are those who take refuge in him" (Ps. 34:8).
Under the mercy of Christ,
Kent
Please note that the content and viewpoints of Mr. Hansen are his own and are not necessarily those of the C.S. Lewis Foundation. We have not edited his writing in any substantial way and have permission from him to post his content.
————————–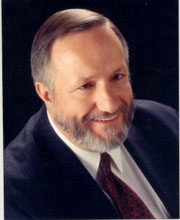 Kent Hansen is a Christian attorney, author and speaker. He practices corporate law and is the managing attorney of the firm of Clayson, Mann, Yaeger & Hansen in Corona, California. Kent also serves as the general counsel of Loma Linda University and Medical Center in Loma Linda, California.
Finding God's grace revealed in the ordinary experiences of life, spiritual renewal in Christ and prayer are Kent's passions. He has written two books, Grace at 30,000 Feet and Other Unexpected Places published by Review & Herald in 2002 and Cleansing Fire, Healing Streams: Experiencing God's Love Through Prayer, published by Pacific Press in spring 2007. Many of his stories and essays about God's encompassing love have been published in magazines and journals. Kent is often found on the hiking trails of the southern California mountains, following major league baseball, playing the piano or writing his weekly email devotional, "A Word of Grace for Your Monday" that is read by men and women from Alaska to Zimbabwe.