Dear Friends:
Jesus' last instruction to his disciples was this: "I am going to send you what my Father has promised; but stay in the city until you have been clothed with power from on high" (Lk 24:49).
The disciples had just been traumatized by the crucifixion and shocked by the appearance of the resurrected Christ. They feared for their lives against the persecution of the same religious establishment who had just killed Jesus (Jn. 20:19).
The temptation to get out of town and into the sheltering anonymity of the countryside must have been great. Jesus told them to go out and preach repentance and forgiveness of sins in the name of the risen Christ to all nations beginning with Jerusalem (Lk. 24:47-48).  The disciples were undoubtedly anxious to "get the show on the road."
Jesus said "Stay in the city until you have…power from on high."
"The Lord helps those who help themselves." "When the going gets tough the tough get going." The tapes play in our head. "We can't just sit here and do nothing," we tell ourselves. "We must do something."
So we move on out–exhorting, organizing, building, growing, maintaining, struggling, burning out….  Whole industries serve this cycle.  There are motivators, strategic planners, fund-raisers on the upside and counselors for the downside.
Solomon observed it all and wrote:
Unless the Lord builds the house,
its builders labor in vain.
Unless the Lord watches over the city,
the watchmen stand guard in vain.
In vain you rise early and stay up late,
toiling for food to eat–
for he grants sleep to those he loves.
Sons are a heritage from the Lord,
children a reward from him.
Like arrows in the hands of a warrior
are sons born in one's youth.
Blessed is the man whose quiver is full of them.
They will not be put to shame
when they contend with their enemies in the gate
(Ps. 127).
The "gate," to which Solomon refers, is a place of waiting for what's next. It is the place of trade and news. It is the place of tension on the edge between the inside and the outside. It is the place where you move between the old and the new.  Solomon's half-brother Absalom stirred a revolt by standing in the gate and urging action in implication that their father David wasn't doing enough. Absalom almost brought down David by his lies and manipulations at the gate.
Contending with enemies in the gate is the human condition. We all pass through the gate, the place of trade-offs, information, enticement, and attack. We have our passages of work and relationship where we fear embarrassment and shame, loss and abandonment.
The question, Solomon said, is where is your head and your heart? Do you depend on God to build and guard or are you taking care of yourself?  Do you sleep safe and secure that a real God loves you? Do you have family relationships of intimacy gifted to you by God? Do you respect that blessing for the grace it represents? Or are you watching out for numero uno, anxious and tired?
What Solomon is saying is that the persons who get through the gate safely are those who let God take care of the details.
This is the same challenge of trust that Jesus placed before his disciples after his resurrection–wait for the Holy Spirit to lead you. "On one occasion, while he was eating with them, he gave them this command: 'Do not leave Jerusalem, but wait for the gift my Father promised, which you have heard me speak about. For John baptized with water, but in a few days you will be baptized with the Holy Spirit' " (Acts 1:4-5).
Jesus' followers were absorbed with their dashed hopes and broken dreams. They had a hard time hearing, let alone trusting, what he was telling them. "[T]hey asked him, 'Lord, are you at this time going to restore the kingdom to Israel?'" (Acts 1:6).
Ah, one of the reasons I love Scripture is it is so true to life. I've prayed prayers that asked God, "Are you going to fix what is broken and do it right now? Time is wasting! It's time to make a move, God. Do I have to stay right here where they can rub my nose in it while I wait for you to do something? Lord, restore what I've lost and do it now, please."
"He told them: 'It is not for you to know the times or dates the Father has set by his own authority. But you will receive power when the Holy Spirit comes on you. . . .'" (Acts 1:7).
From our limited human perspective, it can be maddening to have to wait in the place of danger and pain, not knowing when things will change, on the promise of new life and power to come from Christ alone. Then he up and vanishes in a cloud where we can no longer see him leaving us with the promise that he will return (Acts 1:9).
This is the "crunch time" between the "seeing is believing" impatience of our flesh and our "we walk by faith, not by sight" commitment to Christ.  Our intentions are well-meant and we want to see good things happen so surely we must do something while we wait?
We think to ourselves, "Jesus told us 'to wait,' but he also endowed us with abilities, resources and knowledge so what's the harm in at least "sprucing up" the status quo?" Much mischief occurs when this erroneous conclusion is reached because we most likely will turn our energies to tidying up the very things that Christ will want us to leave behind.
Rather than obey the Lord's instruction to wait until he fulfills his promise in his time and by his power, we make a big deal out of trying to put things back exactly the way they were before. We are prone to think things like, "There were twelve disciples before Judas died, there have to be exactly twelve disciples again" (Ac 1:15-20)
Peter told the followers of Christ huddled in the upper room that it was necessary to choose one of their number to fill out the ranks of the disciples.  "So they proposed two men…Justus and Matthias…Then [and only then] they prayed… 'Lord show us…Then they cast lots, and the lot fell to Matthias…'" (Ac 1:12-26).
All seemed right with the world. The old and tried methods were still useful. But the followers hadn't waited for the Holy Spirit. The personification of their own contrived solution, Matthias, was never heard from again.
Meanwhile, God was preparing the fire-breathing, believer-hating Saul to be Paul, the twelfth Apostle (Acts 9), an idea that they would never have conceived in their wildest imaginings.
Where are you right now? Are you contending with your enemies in the gate, trying to make it through on your own? Are you obsessively and compulsively planning to get things back the way they were and then asking God to bless the Matthias and Justus that you believe are your only options? I wouldn't ask you about this if I didn't know this temptation myself.
The choice between Matthias and Justus is a false dilemma of our cleverness run amuck out of the false premise that "Everything depends on us and we have to do something." Our real choice is to either stay faithful to the Lord's assurance of his light and providence, or to attempt to go on under our own compulsion and power.
There is only one of those choices that leads to life and we have God's Word on this–"Unless the Lord builds the house, its builders labor in vain. . . Wait for the gift my Father promised. . . Stay. . . until you receive power from on high."
"O taste and see that the Lord is good. Happy are those who take refuge in him" (Ps. 34:8)
Under the mercy of Christ,
Kent
P.S. If you received this it is because you requested it or someone you know passed it on to you. If you wish to continue to receive this weekly meditation, simply send an email to me at
khansen@claysonlaw.com or to www.mondaygrace.com with the word "subscribe," or tell whoever forwarded it to you to keep sending it.
If you do not wish to receive any more of these messages, please send an email to khansen@claysonlaw.com with the word, "unsubscribe." This only works if you received the message from me directly. If someone else forwards the message to you and you want them to stop, please email them back and tell them to stop sending it. Thanks.
Previous Word of Grace messages can be found at my web site www.mondaygrace.com.
My books, Cleansing Fire, Healing Streams: Experiencing God's Love Through Prayer and Grace at 30,000 Feet and Other Unexpected Places are available at www.amazon.com, www.adventistbookcenter.com, or www.target.com.
————————–
Please note that the content and viewpoints of Mr. Hansen are his own and are not necessarily those of the C.S. Lewis Foundation. We have not edited his writing in any substantial way and have permission from him to post his content.
————————–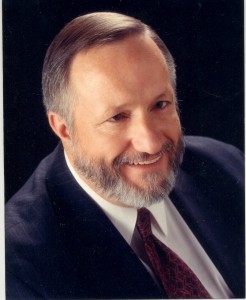 Kent Hansen is a Christian attorney, author and speaker. He practices corporate law and is the managing attorney of the firm of Clayson, Mann, Yaeger & Hansen in Corona, California. Kent also serves as the general counsel of Loma Linda University and Medical Center in Loma Linda, California.
Finding God's grace revealed in the ordinary experiences of life, spiritual renewal in Christ and prayer are Kent's passions. He has written two books, Grace at 30,000 Feet and Other Unexpected Places published by Review & Herald in 2002 and Cleansing Fire, Healing Streams: Experiencing God's Love Through Prayer, published by Pacific Press in spring 2007. Many of his stories and essays about God's encompassing love have been published in magazines and journals. Kent is often found on the hiking trails of the southern California mountains, following major league baseball, playing the piano or writing his weekly email devotional, "A Word of Grace for Your Monday" that is read by men and women from Alaska to Zimbabwe.
Kent and his beloved Patricia are enjoying their 31st year of marriage. They are the proud parents of Andrew, a college student.