Dear Friends,
I did not send out a message last week due to travel. This week's message is about an incident that may seem small, but it involves the Holy Spirit's connection of two souls, three thousand miles apart, in need of encouragement and a reminder that our loving God is in control.
. . .
"Before they call, I will answer them, while they are yet speaking I will hear" (Isa 65:24).
The Lord has sustained me in the wintry summer of sorrow that is now fading into autumn. My middle of the night plaints of grief and the intercessory prayers of family and friends are the planks of the raft God has sent me to keep me afloat.
How do I know this? I am afloat despite the gaping hole sorrow has punched into my soul. Anxiety leaks into that hole as I experience routines and events that I shared with a partner for more than forty years.
I am not a fearful person by nature, but going it alone is so alien to me that it leaves me uncertain and anxious. I don't like this at all. In response, I lift the name of Jesus in praise and prayer asking him to calm the storm inside me and he does.
It is a day to day, experience by experience struggle and it does not get easier as I encounter more things Patty and I happily did together.
Another thing that buoys me up is praying daily in intercession for others. Praying for those who are suffering their own losses and troubles takes my mind off my sorrow and leads me to hope.
Early every morning I send out text messages to loved ones and friends who are facing challenges of living and health. I have been doing this for some time now. When Patty died, I hesitated to continue sending these prayer texts. But I decided that to stop would be a denial of the faith Patty and I shared.
It takes me thought and time to prepare the prayer texts. I try to get them done several days before I send them out. I go where the Spirit leads me through Scripture and the scenes depicted in the photographs.
A picture of a rutted ranch road going off toward a beautiful sunset in the Missoula Valley of Montana caught my eye. I accompanied it with a Scripture and a blessing from a poet named Jim Crogaert. Here is the content of the message–
.
"The Lord says, 'I will make you wise and show you where to go. I will guard and watch over you.'" (Ps 32:8).
May goodness ever surround you.
May grace keep its arms around you.
May God, rich in mercy
            grant that you will be filled
            with all the love
            that your heart can hold.
On this day's road and forever.
I sent out this prayer blessing to the usual folks in the early hours of a Monday morning before I left for my scheduled physical training session. As I pulled into the driveway on my return home, the Lord spoke to my heart to send the text message to someone I know back east.
This is not a person I have corresponded with before, but the Holy Spirit was specific with the instruction and I obeyed. I texted the prayer blessing as directed.
Within about a minute, I received this reply—
"Hi Kent,
"WOW! The scene is beautiful! Your thoughtfulness brings tears to my eyes. How did you know my husband and I need encouragement today?
"The scripture and the quote from Jim Crogaert really lifted my spirits. Thank you so much for reaching out and the inspiring message of hope. Yesterday, I lost a long-time client and I was feeling a little down. Thank you so much for thinking of me today.
"I hope that you don't mind, but I passed on your text to my husband. I think he needs encouragement too. Thank you so much"
I responded, "The Holy Spirit placed you on my heart. The Lord knows what you need. Blessings of grace to you both."
Her reply came quickly, "WOW! Thank you for following the Holy Spirit today. He sent me an answer through you. I'm amazed!! Yes, my husband and I need a lot of prayer for guidance and strength."
The exchange astonished me. I had prepared that text message days before she prayed for encouragement in her dark moment.  I'd sent it out to others who appreciated it, but there was no mistaking the Holy Spirit's direction to send it to her.
The Lord knew what she needed before she asked. It brought to my mind God's promise of grace through the prophet Isaiah, "Before they call, I will answer them, while they are yet speaking I will hear" (Isa 65:24).
As much as this incident encouraged her, it encouraged me. The Lord answered my anxiety with a clear sign of his continuing presence in my life and relationships. He's traversing the valley with me and we will make it through.
O taste and see that the Lord is good. Happy are those who take refuge in him" (Ps. 34:8).
Under the mercy of Christ,
Kent
Please note that the content and viewpoints of Mr. Hansen are his own and are not necessarily those of the C.S. Lewis Foundation. We have not edited his writing in any substantial way and have permission from him to post his content.
————————–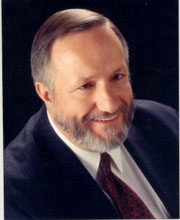 Kent Hansen is a Christian attorney, author and speaker. He practices corporate law and is the managing attorney of the firm of Clayson, Mann, Yaeger & Hansen in Corona, California. Kent also serves as the general counsel of Loma Linda University and Medical Center in Loma Linda, California.
Finding God's grace revealed in the ordinary experiences of life, spiritual renewal in Christ and prayer are Kent's passions. He has written two books, Grace at 30,000 Feet and Other Unexpected Places published by Review & Herald in 2002 and Cleansing Fire, Healing Streams: Experiencing God's Love Through Prayer, published by Pacific Press in spring 2007. Many of his stories and essays about God's encompassing love have been published in magazines and journals. Kent is often found on the hiking trails of the southern California mountains, following major league baseball, playing the piano or writing his weekly email devotional, "A Word of Grace for Your Monday" that is read by men and women from Alaska to Zimbabwe.