Dear Friends,
Every night, before I sleep, I compose prayers and send them to friends going through battles with cancer and other ravaging stress of body and soul. I usually send them with beautiful photographs that inspire my prayers. The next day I post them on Face Book for encouragement of my friends there.
I know the persons for whom I am praying. They are friends locked in life and death struggles.
Cancers have been a plague among them of late – stage three and four, pancreatic, ovarian, and breast.
I am a lawyer and often at considerable distance from these friends. What can I do?
I can pray. We always can pray in intercession for the ones we love, the ones in need of a Divine touch of healing and mercy.
Intercession is not a quick prayer of sympathy. It requires seeking discernment of the true need of the soul for whom prayer is being offered. The intercessor stands in their shoes and lifts their burdens to God with whom the intercessor has an intimate relationship.
Much of what I know about intercession comes from the early 20th century pastor and educator, Oswald Chambers. He wrote­
.
One of the subtlest burdens God ever puts on us as saints is this burden of discernment concerning other souls. He reveals things so we may take the burden of these souls before Him and form the mind of Christ about them, and as we intercede on His line, God says He will give us life "for them that sin not unto death." It is not that we bring God in touch with our minds, but that we rouse ourselves until God is able to convey His mind to us about the one for whom we intercede.
.
Is Jesus Christ seeing the travail of His soul in us? He cannot unless we are so identified with Himself that we are roused up to get His view about the people for whom we pray. May we learn to intercede so wholeheartedly that Jesus Christ will be satisfied with us as intercessors (My Utmost for His Highest [Discovery House: Grand Rapids, MI], entry for March 31).
.
So I earnestly search out Jesus Christ and ask for His will for my friends in distress to be manifest in my prayers.
Because of the nature of the suffering involved, the prayers often concern the same subject. Most of them are in prose form. Some of them are written as poems because that form focuses my thoughts.
I know many of you reading this are facing stresses and heartaches of your own. I share some of these prayers for your meditation and encouragement.
                  . . .
"We are hard pressed on every side, but not crushed; perplexed, but not in despair."

— 2 Corinthians 4:8

Dear Lord,
Give us a resilient spirit, a spirit that returns to face the next day and the next despite the challenges of the day before and the unknowns to come with turns in the road ahead. You are with us. That's what matters. Thanks. Amen
"We delight in the beauty of the butterfly, but rarely admit the changes it has gone through to achieve such beauty."


       — Maya Angelou


Dear Lord,


On the hardest days, with the toughest characters, and terrifying problems, Your grace can delight and amaze me! And when humans have done their best and still I am facing the abyss, Your grace carries me over.
.
You have made my problems bread for my journey. You stretch and enlarge my soul and fill it with love in places I never knew were even there.
.
And in the company of friends and colleagues, I praise You for the steady watch-care of their love and the surprises of Your joy when You show up in unexpected places and the most ordinary of times. 
.
The road continues and I am on it, but You are with me and with You all things are possible! Thank You! Amen.


.
Lord,
.
There are so many questions, so many things beyond understanding . . . "Why?" crosses my mind a thousand times a day. Sometimes it seems life demands too much and I cannot do it.
.
Then I remember life is Your gift and it is the right of the Giver to decide who receives and keeps it.  If Your grace is not enough for me, what will be? If You are not enough for me, who will be? And do You not care for those, I love regardless of me?
.
Either You are good or You are not, but You are God and I choose to trust in You, not my circumstances.
.
Slowly, the latest squall of doubt and fear subsides and my heart quiets in Your love and accepts Your provision. If I did not know You, nothing else would matter. Knowing You, nothing else matters. I am Yours and grateful. Amen.
.
Lord,


You have sent spring to the valleys and low places. Grass and willows, cattails and daffodils beside the barns show tender green growth.
Yet the snow and ice lingers in the mountains, packed and dense, resistant to the sun. The heart, proud and elevated, wounded and distant, holds the memories, packed and dense, resistant to warming light.
Lord, how does one heal, having survived the storms, yet knowing they will come again with their dark fury and bitter cold. I barely made it through the last winter and I don't know whether I can face another.
But You have redeemed me from the past. You are with me in the present. You have assured my future. I have nothing to fear. You say, "Come to me. Rest and learn from me."
Those mountains are Yours and the valleys and plains are Yours as I am Yours. In Your time and in Your way I have faith that You will heal and save me. All the while You love me. I don't need answers because You have me and I have You. Please settle in my heart the truth that You are enough. Amen.
.
 Lord,

Delight our hearts with whatever delights yours.

We are glad to be alive and are so very thankful for Your love.

You deliver us from the threats and attacks of our enemies and send us into our nights in peace knowing that the darkness is not darkness to You.

You keep watch over us at all times even when we are too weary to keep watch for ourselves. Your light is always on for us! We smile as we say, "Amen!"

.
Dear Heavenly Father,


In my hunger, anger, loneliness and exhaustion, You are faithful to me. You are my Light in the darkness, and my Shade in the heat of the day. I give You myself in trust that You know best and Your love will prevail. Amen.
.
the journey into the woods so far

 .

You've led me here

by a circuitous route

that I did not know

.

i sought expressways

to drive faster and save time

to serve You better

.

the good only hear

"well done, thou faithful servant!

your best will save you"

.

or that's what I thought

until i was afflicted–

overpowered

.

i cried out, "no!!!"

my calling is incomplete

i am still needed

.

You said, "Do not fear

you have only heard of Me

now you will know Me"

.

"i know you very well–

read the books, sat in the pew–

how could i not know?!?"

.

but grim reports came–

there is no way around this

no clear straight answers

.

where I had helped

i must now accept their help

this is difficult

.

the nights are hardest

roiled with dark anxiety

fighting the unknowns

.

You stay up with me

listen to my lowest thoughts

wait through my anger

.

"I'm with you always–

your weakness is my moment

to be strong for you

.

"My light will lead you

I will walk close beside you

You will not stumble

.

"deeper than healing

more than the kindest healer

I will be your Health

.

"in your worst of times

with weariness and nausea

I will not let go

.

"in the forest hush

I shine My soft golden light

to say, 'I love you

.

"until you were weak

until you knew brokenness

You did not know Me

.

"My grace is enough

My love is steadfast and true

I will carry you."


"For the word of the Lord holds true and we can trust everything he does. He loves whatever is just and good; the unfailing love of the Lord fills the earth." Psalm 33:4-5


Lord,


Even if human structures and solutions fail us, Your love stands firm and fast, more enduring than the mountains and Your word holds true. To You we come in our time of need, knowing that Your grace is sufficient to carry us past what we are facing. Amen.
"O taste and see that the Lord is good. Happy are those who take refuge in him" (Ps 34:8).
Under the mercy of Christ,
Kent
Please note that the content and viewpoints of Mr. Hansen are his own and are not necessarily those of the C.S. Lewis Foundation. We have not edited his writing in any substantial way and have permission from him to post his content.
————————–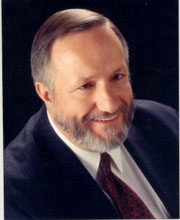 Kent Hansen is a Christian attorney, author and speaker. He practices corporate law and is the managing attorney of the firm of Clayson, Mann, Yaeger & Hansen in Corona, California. Kent also serves as the general counsel of Loma Linda University and Medical Center in Loma Linda, California.
Finding God's grace revealed in the ordinary experiences of life, spiritual renewal in Christ and prayer are Kent's passions. He has written two books, Grace at 30,000 Feet and Other Unexpected Places published by Review & Herald in 2002 and Cleansing Fire, Healing Streams: Experiencing God's Love Through Prayer, published by Pacific Press in spring 2007. Many of his stories and essays about God's encompassing love have been published in magazines and journals. Kent is often found on the hiking trails of the southern California mountains, following major league baseball, playing the piano or writing his weekly email devotional, "A Word of Grace for Your Monday" that is read by men and women from Alaska to Zimbabwe.