Dear Friends,
I wrote many drafts of this message and I am sending it out late because I shudder to enter the political madness that has seized and roils our country. But I became an attorney to advocate for religious liberty and I am saddened to see that cause sullied by partisan politics.
Some of my colleagues support Donald Trump as a flawed, but vigorous champion of religious freedom. Others of my colleagues have bought the progressive agenda wholesale and see Trump as something akin to the prince of darkness and an enemy of freedoms of all kinds.
One of my jobs is to direct government relations for a large Christian academic health center. The blind zeal of these colleagues for their respective positions led me to consider them former colleagues in so far as religious liberty issues.
Their strident public statements discredit their advocacy for constitutional and human rights `that have to be protected regardless of who holds political power. Professionally, we have clients and a duty to advocate their interests regardless of our personal opinions. Spiritually, we owe our allegiance and obedience to Jesus Christ and linking our faith to party platforms or political ideology is a denial of our Lord, in my opinion.
This message is not intended to offend or inflame. It is intended to ignite. I hope and pray you will see what I mean.
. . .
I was in Washington a couple of weeks ago staying just three blocks from the White House on the day that President Trump gathered religious leaders in the Rose Garden to sign the much ballyhooed Executive Order on religious liberty.
In fact, the order doesn't do much. It allows churches and pastors to express support for political candidates from the pulpit without risking federal tax exemptions. It urges federal agencies not to enforce non-discrimination rules on the health plans of employers who won't cover certain things like contraception because of faith. On the last point, the Supreme Court has already ruled so the order was gratuitous.
As I watched the ceremony on TV in my hotel room, my thought was "How pathetic is this!?!" Times and spaces consecrated to lead people to God are now open to defilement by partisan politics and this is religious freedom!?!
Predictably, the Christian right was lavish in its praise of the "best supporter of religious liberty in the presidency" in a generation." Just as predictably, the Christian left was scornful of the hypocrisy of a president whose personal conduct is at stark odds with his public Christian rhetoric.
The country is divided and the congressmen, senators, and legislative staff members with whom I spoke in Washington offer little hope of achieving bipartisan resolution to our most pressing national problems. Conservatives believe liberals are wrong, and liberal progressives believe conservatives are evil. Putting religion into that mix only brings gasoline to the fire.
Those political leaders who express any thought of working across the aisles for compromise solutions are threatened and attacked by their own parties and supporters to the degree that fear and partisanship, rather than principle and common sense, drive the agendas of our lawmakers.
Lest your blood be starting to boil right now, please know that I am a registered independent who did not vote for a presidential candidate in this election. I declined to abandon my trust in God for the idolatry of "the lesser of two evils" promoted by so many Christians.
I found the Scriptural apologetics offered up by Christians on both sides for their respective candidates to be absurd, if not blasphemous; i.e. Donald Trump as the spiritual reincarnation of Cyrus the Great who ended the Babylonian exile of Israel and Hilary Clinton walking in the footsteps of Jesus Christ as a saintly minister to the poor and oppressed.
Years of following Christ and seeking to know him better in the Word and in the Spirit have taught me the first rule of followership is never take your eyes off of him. As Jesus told Satan who was tempting him with political power, "It is written, 'Worship the Lord your God, and serve only him'" (Luke 4:7). This does not allow for "lesser of two evil" and "see how much good can be done by gaining power" political allegiances.
Politicians long for public approval, but that approval is dangerous to the soul. It caused Pilate to surrender Jesus to the crowd (Mark 15:15; Luke 23:24), rather than his soul to Jesus. We need to heed the lesson.
The slavering adulation by the religious leaders in the Rose Garden on May 4 stands in stark contrast to the bravery of the earliest Christians facing persecution by the Sanhedrin in Jerusalem. Peter and John had been arrested and jailed once again. After their release the believers gathered for a prayer meeting.
Despite the serious threats of the council to jail and punish Peter and John, the believers "lifted up their voice to God with one accord" (Acts 4:24). They prayed for boldness to proclaim the gospel of Christ in one of the greatest prayers in the Bible­-
.
Sovereign Lord, who made the heaven and the earth, the sea, and everything in them, it is you who said by the Holy Spirit through our ancestor David, your servant:
'Why did the Gentiles rage,

     and the people imagine vain things?

The kings of the earth took their stand,

     and the rulers have gathered

           together

     against the Lord and against his

           Messiah.'
.
For in this city, in fact both Herod and Pontius Pilate, with the Gentiles and the peoples of Israel, gathered together against your holy servant Jesus, who you anointed to do whatever your hand and your plan had predestined to take place. And now, Lord, look at their threats, and grant to your servants to speak your word with all boldness while you stretch out your hand to heal, and signs and wonders are performed through the name of your holy servant Jesus.
.
Luke writes, "When they had prayed, the place in which they were gathered together was shaken; and they were all filled with the Holy Spirit and spoke the word of God with boldness" (Acts 4:24-31).
These believers shook up the place when they prayed, with faith in a Sovereign God, for boldness to proclaim the word of God and heal the afflicted in the name of Christ. They did not ask for protection or privilege. They did not pray for easier lives. Nor did they pray for a change of circumstances or the defeat of their political enemies.
We can pray like this! We must pray like this if we want to truly witness Christ to the world with love.
Warren Wiersbe writing of this prayer says­
.
The emphasis is on the hand of God at work in the life of the church (Acts 4:28, 30), not the hand of man at work for God. Believing prayer releases God's power and enables God's hand to move (Isa 50:2; 64:1-8).
.
Finally, note that they wanted to glorify God's Child (Servant) Jesus Christ (Acts 4:27, 30). It was His name that gave them power to minister the Word and to perform miracles, and His name alone deserved the glory. The glory of God, not the needs of men, is the highest purpose of answered prayer (The Bible Exposition Commentary, Vol 1 [Wheaton, IL: Victor Books, 1989], p 419).
.
Clothing our prejudices in garments of "righteous indignation" and claiming to be courageous champions of conscience while bartering votes for tax exemptions may affect political outcomes, but will it lead to the eternal salvation of souls and heal the afflicted and the injured in the name of Christ?
Do we pray for boldness in proclaiming our crucified and risen Christ in the power of the Holy Spirit? Or do we curry the favor of powerful politicians to avoid the sacrifice and suffering in the spirit of love that is always involved in righteous protest against injustice in the name of Jesus (1 Pet 2:13-15).
These are indeed troubled times, the kind of times when uncompromised witness and unstinting love should lead men and women to Jesus Christ, the Hope of the World. These are times that call for the bold prayer of the church of the Living God. We are members of the priesthood of all believers. You and I are called "to proclaim the mighty acts of him who called you out of darkness into his marvelous light" (1 Pet 2:9-10).
It is time to live our identity and our calling instead of waiting for an election, a law, a regulation,  or a court ruling to make it safe to do so.
"O taste and see that the Lord is good. Happy are those who take refuge in him" (Ps 34:8).
Under the mercy of Christ,
Kent
Please note that the content and viewpoints of Mr. Hansen are his own and are not necessarily those of the C.S. Lewis Foundation. We have not edited his writing in any substantial way and have permission from him to post his content.
————————–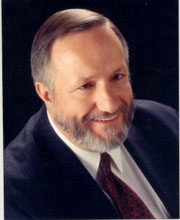 Kent Hansen is a Christian attorney, author and speaker. He practices corporate law and is the managing attorney of the firm of Clayson, Mann, Yaeger & Hansen in Corona, California. Kent also serves as the general counsel of Loma Linda University and Medical Center in Loma Linda, California.
Finding God's grace revealed in the ordinary experiences of life, spiritual renewal in Christ and prayer are Kent's passions. He has written two books, Grace at 30,000 Feet and Other Unexpected Places published by Review & Herald in 2002 and Cleansing Fire, Healing Streams: Experiencing God's Love Through Prayer, published by Pacific Press in spring 2007. Many of his stories and essays about God's encompassing love have been published in magazines and journals. Kent is often found on the hiking trails of the southern California mountains, following major league baseball, playing the piano or writing his weekly email devotional, "A Word of Grace for Your Monday" that is read by men and women from Alaska to Zimbabwe.