Dear Friends,
This week's message arises out of a prayer I wrote for a suffering friend. It speaks to seasons of the soul experienced by all of us at one time or another.
. . .
Flying to Sacramento at dawn, I watch the sun stretch out over the Golden State from my window seat.
Spring has come to the valleys after a long wet winter – drought-ending grace. I have never seen this much water down there. The lakes, ponds and wetlands are full to the brim. Low-lying farmlands are inundated.
Even in May and from 32,000 feet, the glow of yellow and orange wildflowers can be seen in patches on the hillsides – a remnant of the super-bloom of March and April. Almond and peach orchards show as pale green squares. The land is soft and growing.
The High Sierra gleams solid white with a deep snow pack resistant to the spring sun. It may be late July before some of the passes thaw.
My heart, proud and elevated, wounded and distant, has retained memories packed and dense, with resentments resistant to the warming light.
Lord, how does one heal, having survived the storms, yet knowing they will come again with their dark fury and bitter cold. I barely made it through the past winter and I don't know whether I can face another.


But you have redeemed me in the past. You are with me in the present. You have assured my future. I have nothing to fear. You say, "Come to me. Rest and learn from me" (Matt 11:28-29).
The mountains are yours and the valleys and the prairies are yours. In your time and in your way I have faith that you will heal and save me.
All the while you love me. I don't need answers because you have me and I have you. Please settle in my heart the truth that you are enough. Amen.
O taste and see that the Lord is good. Happy are those who take refuge in you (Ps 34:8).
Under the mercy of Christ,
Kent
Please note that the content and viewpoints of Mr. Hansen are his own and are not necessarily those of the C.S. Lewis Foundation. We have not edited his writing in any substantial way and have permission from him to post his content.
————————–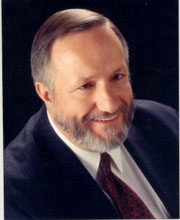 Kent Hansen is a Christian attorney, author and speaker. He practices corporate law and is the managing attorney of the firm of Clayson, Mann, Yaeger & Hansen in Corona, California. Kent also serves as the general counsel of Loma Linda University and Medical Center in Loma Linda, California.
Finding God's grace revealed in the ordinary experiences of life, spiritual renewal in Christ and prayer are Kent's passions. He has written two books, Grace at 30,000 Feet and Other Unexpected Places published by Review & Herald in 2002 and Cleansing Fire, Healing Streams: Experiencing God's Love Through Prayer, published by Pacific Press in spring 2007. Many of his stories and essays about God's encompassing love have been published in magazines and journals. Kent is often found on the hiking trails of the southern California mountains, following major league baseball, playing the piano or writing his weekly email devotional, "A Word of Grace for Your Monday" that is read by men and women from Alaska to Zimbabwe.